Home
>
>
Travel-share platform TangGuo raises 100 million yuan in A round
Travel-share platform TangGuo raises 100 million yuan in A round
Travel and accommodation sharing platform TangGuo received RMB 100 million in its A round. The company has 130,000 listings encompassing villas, homestays and apartments in 218 cities worldwide.
Travel lodging reservation platform TangGuo LvJu announced on March 7 that it had raised RMB 100 million in its series A round funding led by Tojoy Group. The company claimed that it is valued at RMB 2 billion after the round.
TangGuo was established in Beijing in early 2016 as a one-stop travel and lodging sharing platform listing accommodations such as villas, homestays and apartments.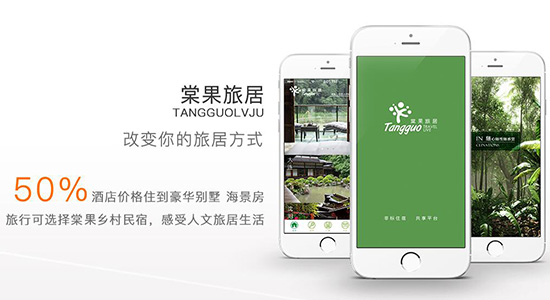 The platform supports bookings and transactions online, complemented by certain offline services. TangGuo collects a commission on each transaction on its platform for income.
The company has 120 employees, some of them hail from travel aggregator Qunar, group-deal site Meituan, search engine Baidu, news portal Sina and e-commerce marketplace JD.com, TangGuo revealed.
TangGuo targets young travelers aged between 25-35. Company data show that the platform is listing 130,000 properties and has 3 million users. Its listing covers 218 cities around the world, including 30 overseas destinations in Italy, Serbia, the Netherlands, Australia and others. (Translated by Jerry)