OpenJaw Technologies, leading supplier of innovative e-commerce retailing solutions for airlines, loyalty companies and OTAs, announced on March 1 that it has become Cathay Pacific Airways' NDC partner. The company aims to significantly enhance Cathay Pacific customers' experience across all channels.
OpenJaw is also now an NDC and ONE Order Strategic Partner, having achieved Level 3 NDC capability certification - the highest level of NDC certification offered by IATA.
NDC will enable Cathay Pacific to connect more effectively with customers by providing agents and other third-party sales outlets with detailed, image-led product content, promotions and advanced service information.
By doing so, customers will have a better understanding of the airline's premium ground and inflight products and will be able to make a more informed purchasing decision, wherever they shop.
The OpenJaw t-Retail Platform already powers Cathay Pacific Flight & Hotel and Hotel Only sales on cathaypacific.com and Flight Only sales on the Cathay Pacific mobile app.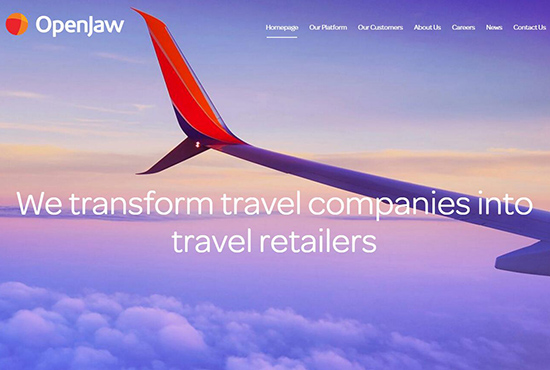 ONE Order is part of IATA's Simplifying the Business (StB) initiative, which, alongside the New Distribution Capability (NDC), aims to enhance airline distribution and order management. ONE Order is an IATA programme to consolidate legacy booking data such as eTickets and Passenger Name Records (PNR's) into a single order record to improve customer experience and align the industry with standard online retail practices.
NDC is the IATA programme to improve communications between airlines, travel agents and web-based travel service providers by addressing the industry's current limitations around product differentiation, time to market, access to full and rich content and the transparency of the shopping experience.
Brian Lewis, OpenJaw CTO said: "Becoming a Strategic Partner with IATA is the way for us to provide further support to the industry as a whole, and help design ONE Order standards which will simplify and enhance airlines' distribution capabilities."