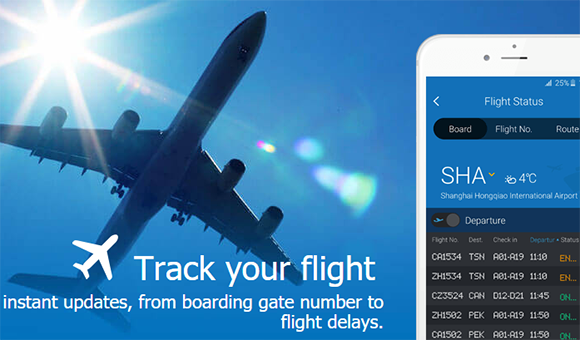 Ctrip registered full-year net revenues of USD 2.8 billion in 2016, up by 76%. Net loss attributable to Ctrip's shareholders last year was USD 206 million, compared to net income of RMB 2.5 billion in 2015.
The company registered first annual loss since floatation on Nasdaq in 2003 due to costs related to its acquisition of domestic rival Qunar.
Speaking of the Skyscanner deal during the company's conference call, executive chairman James Liang said:
"Skyscanner and Ctrip plan to share best practices to unlock the potential of both brands. Together with Skyscanner, we expect to further expand our international air ticketing services to local customers in Asia-Pacific and other markets around the world."
When asked about Ctrip's GMV number in 2016, CEO Jane Sun said that the total GMV of Ctrip group was around RMB 430 billion (USD 62.5 billion) despite some challenges in air ticket business due to the adjustment in the air ticket distribution environment.
The company is still very confident that it can achieve our original 2020 targets in an organic way.
Budget hotels in China's lower tier cites sells at very low price, around USD 15 to USD 30. Yet Jane said the company is willing to invest in this segment to lower the price and penetrate into these markets.
At the end of 2016, Ctrip's hotel network covered over 1.2 million hotels around the world.
CFO Cindy Wang said that the company plans to improve margin to 20%-30% in next 2-3 years and it will deliver a non-GAAP operating profit at about RMB 750 million to RMB 850 million in the first quarter of 2017.
Cindy also revealed that Skyscanner's total revenue accounts for about "mid-to-high single digit" of Ctrip group's total revenue.
Commenting on China's outbound travel, Jane said that Skyscanner now contributes just about 10% to 20% of Ctrip's international business and that she aims at growing the figure into "anywhere between one-third, 40% or even more".
As for Ctrip's outbound segment, overseas hotel accounts for about 15% to 20% of Ctrip's total accommodation reservation revenues in 2016. International air ticket accounts for about 30% of the total air ticketing revenues. Outbound travel contributes over 50% of the company's total revenues in the packaged-tour business.
Read full transcript