ChinaTravelNews, Ritesh Gupta - Transformation is one movement that has garnered the attention of established travel companies, be it for airlines, aggregators or technology specialists, across the globe. The drive behind such undertaking is the quest for being customer-centric. It essentially means organizations need to embrace change – make the most of data, content, technology, analytics, cloud and artificial intelligence to know the pulse of the customer.
One key aspect about such major initiative that always garners our attention is: how can one serve the customer better?
For Chinese technology group Shiji, the answer for the same lies in data-driven economy and cloud-based environment.
This blend is going to ensure there is capability to understand every digital and offline/ physical footprint of customer's (say a hotel's) customer (guest), asserts Shiji's COO Kevin King.
In terms of consumerism, Shiji today has presence in certain environments when "consumers eat, sleep, shop and play", adds Kevin.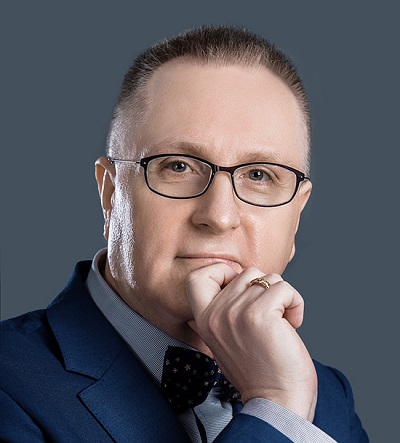 Kevin King, COO of Shiji
This essentially underlines the new positioning of group evolving into "a data-driven, consumer application and service platform operator". This also escalates plans of business diversification as Shiji isn't only consolidating its position in the hotels sector, but is also foraying majorly into catering and retail industries by developing new products and technologies. Announced in November 2016, this phase of transformation has been marked by a spate of investments, including ones in Europe-based SnapShot (consolidation) and ReviewPro, and new office in Singapore for international expansion.
Decision to initiate transformation
King says it was in 2015 when there was a major introspection, and fundamentally being a technology company, it was acknowledged there have been dramatic changes (be it for consumerism in China or the technology landscape), and the time was ripe for transformation.
"Delving deep into what would be our responsibility towards the industry that has helped grow over the years, we realized the need of the hour is a platform solution, and data-driven offering, and that just not limited to hotels, but to other sectors too," said King. He added, "Looking at the retail sector, every single minute, every day, they are relying on data for decision-making and have been quite successful at that. So we needed to depict this in our image that we are moving in that direction, we believe in change and we are changing. As for the new branding, if you look at seven dots or spheres as we call it, that part of our logo conveys that data is coming in and data is going out, there is an exchange of data."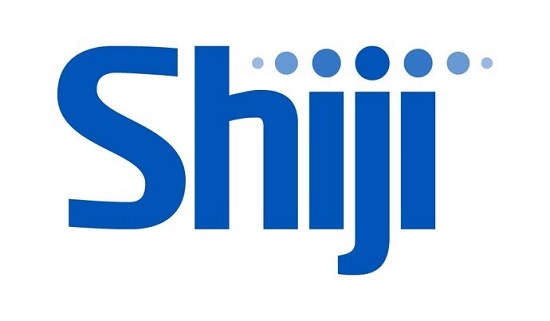 For Shiji, the platform solution is a solid foundation of the future, where the group is headed – "going global, going cloud, going data".
Platform and customer-centricity
Strategic alliances are part of the plan that would not only facilitate servicing of hotels' operations, but would also pave way for actionable data via connectivity among systems. This is where ReviewPro and SnapShot are tipped to contribute, be it for the ease with which data can be accessed or even the quality of data.
"With all the systems we have, with all the information we have access to we are able to provide data in a certain format whereby our customers and even the industry at large would have the ability to act on what would be actionable data, real data. Importantly, this would feature data about what guests are thinking - prior to the stay, during the stay and after the stay," said King. He said access to such data is vital as the platform isn't just about predictive information, based upon what happened in the past. It is time hotels look beyond historical data on occupancy, average room rate etc. "Listening to customers is a must now. If you look at different pieces of data - reservation of the guest, pre-arrival period, stay including commenting and sharing on TripAdvisor, WeChat, Facebook etc. and then post stay period, there is socialisation of travel. There is a need to make the most of data that is actionable for what is happening "now". This way a hotel can identify and work on their services, offer better value, and can define a price and rate around that."
So where do we see the next big change in customer experience? How does a hotel benefit from open connectivity?
King says as long as the decision-making of a guest is within the systems that are connected, be it for hopping on to different devices for shopping for a room or till the point the guest stay is over or loyalty program, the guest can be "tracked'. "You can provide a service to them. Consider this to be a journey that begins when one is looking for a room and shopping, and books it. And that's the time servicing needs to begin, not when check-in happens. There is a need to know their preferences, and the reason for travel. So from booking to check-in to stay, there is a need to have a say in the experience. Guests do tweet, do interact on WeChat, comment on TripAdvisor…so via reputation management system, one can follow the guest. The information is pushed by the relevant system, and hotels can take charge accordingly. Taking appropriate action denotes that you know about the guest. This would make the guest realize that the hotel values my stay, for instance, taking a corrective measure against what has gone wrong with the experience. Similarly, one can identify opportunities for revenue generation. What did the survey say about the experience? Listen to the guest more, rather than just looking at numbers/ data from the past. When the guests talk or comment, analyze it."
Making the platform robust
There are several aspects of Shiji's business model that would ensure that the platform captures relevant data.
1. Covering every data element within the hotels sector: Shiji has a strong "above the property" capability (CRS, loyalty and payments) and maintenance of critical data within those systems, and this is available across first-tier, second-tier and third-tier cities in China. "Also, all these products and solutions in China - payments, central reservations, loyalty, switching technology etc. - are "transportable" for international markets. Then through our acquisitions in China, we have a wide range of PMS solutions across different companies. This was vital in order to provide actionable data based on systems that control such data, and this route has helped Shiji to cover properties across China. So with this sort of PMS coverage, and then being able to put data and with that connectivity to all those "above" systems, and data into our platform solution paves way for actionable data as being envisioned," said King. In addition to this, CHINAonline offers an "agnostic switch", connecting various stakeholders, and then goes into the channel management solution, and maintaining rates, availability etc. The CRS also connects to the property via the CHINAonline switch.
2. Solutions for hospitality: Shiji also owns a number of POS systems, and this includes a full ERP offering for restaurants, including centralised kitchen processing. Plus there are payroll, accounting and inventory control solutions at a group level as well as individual property level, so Shiji's portfolio covers what all is needed in the hospitality sector. And each component of that has different data element, complementing the platform strategy.
3. Offering solutions via connectivity: Shiji is a platform provider. In order to run a platform, you need to be "open" to be able to connect with different stakeholders within the industry. "Joint Wisdom is one of our partners; we have worked with them in this context, too, along with other areas. We have not only jointly looked at booking, switching etc, but are also looking at other areas of data collaboration and certain products, too. For instance, Joint Wisdom's PMS is integrated into our payments platform," said King. "We are also looking at working with them for our value added tax (VAT) solution." The Chinese government last year took a decision related to VAT and it was a mammoth change for the hospitality, retail industry etc. "Shiji has worked out online connectivity for hotels, retail players, restaurants etc. to manage VAT (in conjunction with Baiwang). So such integrations are vital for the industry. We are a platform service provider, and this provides connectivity for a range of products, including ones from our partners, that hotels need for their operations."
4. Analytics: Shiji has already shared plans to set up a business information technology unit with 100 million yuan. King says this division is currently focused on the retail sector, specifically supply chain management solutions – taking data from retailers and offering it to supply chain stakeholders and letting them come to grips with the sort of goods that are being bought by retailers. "This data is part of a platform, so essentially, what this means is that in the future it would have relevance to hospitality. This is because data is being utilized by the retail sector and hospitality players also procure from different vendors. So by using similar analytics, data mining and data sharing, one would be able to contribute in the hospitality food servicing sector. So we are looking at supply chain analytics," said King.
5. Destination management: China has been investing in the infrastructure– rail network development, the airports around the country etc. "This enables one to travel across the nation and this opens up avenue for 'easy, short' holidays. Destination management is extremely important to us, in addition to hotels, retail and food servicing. So in the whole environment of the destination side, Shiji has presence when consumers eat, sleep, shop and play. So Shiji with its competencies in PMS, POS, theme park solutions, retail solutions etc. is able to provide technology that touches the consumers' daily lives. And the data that comes into our platform helps customers to analyze," explained King. Shiji acquired 20% equity in theme park software and system integration firm Galasys for GBP4.593 million in April 2015.
6. Dealing with diverse systems and bringing them onto platform: King says it is time for the sector, including hotels, to move into the cloud. "One of the options is our domestic offering, Foxhis, which has a hosted solution environment, where the technology is hosted in a data center, and then it provides the connectivity to the hotel. We have also acquired hetras, which has worked on an Internet-based management application for hotels," he said. hetras was designed around true cloud environment, has full PMS functionality as well as API connectivity for other companies to integrate within. "Of course, Shiji has the ability to capitalize on the technology to connect offline solutions, say PBX telephone system from a hotel. For their part, Shiji has worked on a fully cloud-based restaurant management solution for global use. When you have cloud-based systems in the cloud, then those systems can "talk" (communication between systems) cloud to cloud."
7. Data strategy: Companies create a platform, put data in that platform, and try to visualize the data and eventually attempt to work on a commercial reality. Not too much of success has been met by start-ups in this arena. Here King referred to the SnapShot platform, a company set up with initial backing from STR and citizenM, and a subsequent investment from Shiji. The Berlin-based company, which has also forayed in the U. S., has in place over 40 data partnerships, including Oracle, Baylakes etc. The platform helps hotels to take action as it blends data from PMS, RMS, CRM, reputation aggregators, social data, website analysis etc. It is tailored for the hospitality sector, and not "distracted by retail and food servicing", said King.
This is how Shiji's platform, based on data-driven and cloud-based environment, is going to ensure there is a capability to understand every online and offline footprint of customer's (say a hotel's) customer (guest). "This is the main reason why we are moving into retail and food servicing. So this way we are vertically (different business areas) and horizontally (supporting them) equipped. For instance, our payments' offering covers all the verticals. Beyond our competencies, we are also respectful of the fact there are other partners who can contribute to the industry. We are not the only one, but we are the dominant one. That's where our transformation comes in, the responsibility of taking the industry forward with other stakeholders. So it's sort of a garden, and anybody can play in there."
But is this garden restricted only to China?
No, says King emphatically. Shiji is a Chinese international company. "Our efforts in the last one year or so have been to expand in the U. S., where we have set up an office. We have over 200 employees in Europe – working on R&D, Snapshot and hetras platform etc. We are focusing both on China, outside of it, so China is part of the story. In all, there are more than 3000 employees in the group. The company is associated with over 11000 hotels in China, across all the service offerings," concluded King.