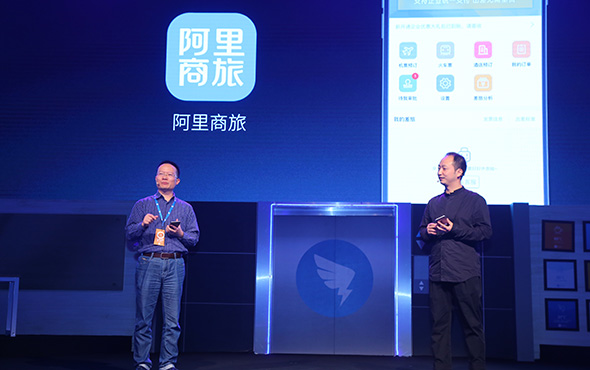 Alibaba's travel subsidiary Alitrip and corporate instant message (IM) unit DingTalk jointly inaugurated a corporate travel service at a launch event on October 11. The e-commerce giant ventured into the corporate travel market via its corporate IM platform, which has accumulated around 2.4 million corporate users.
More than 1,000 partner companies have signed up for the corporate travel service during its internal pilot run, according to Alibaba's announcement on October 11. The company anticipates that around 100,000 enterprises will use its corporate travel service by the end of 2016.
Business travel in China is highly fragmented, with the largest TMC (travel manage company) holding 10% market share at most, according to Alibaba's estimation.
China has around 43 million small- and medium-sized enterprises, and the majority of DingTalk's 2.4 million corporate users are from this range. Furthermore, the Alibaba Group itself has tens of thousands of employees, which spend hundreds of millions of yuan on corporate travel, according to the company's data.
China has overtaken the United States as the world's largest business travel market, according to "GBTA BTI Outlook – China 2016 H1", a report by the GBTA Foundation in April 2016.
The report's latest figures show that China surged past America in total business travel spending at the end of 2015 by a billion U.S. dollars, finishing the year with USD 291.2 billion in spend. (Translated by Jerry)