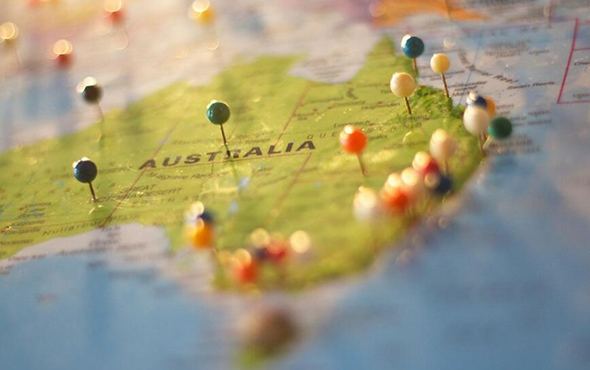 Chinese travelers made 624,000 trips to Australia in the first half of 2016, 21.7% more than the first half of 2015, according to data from Australian Bureau of Statistics. More travelers heading to Australia are choosing to take direct flights instead of transiting in Hong Kong, Singapore and Kuala Lumpur or using other travel means such as by sea.
Four new routes were initiated this year between Australia and China. A total of 18 air routes connecting 11 Chinese mainland cities and give Australian cities are being served by six Chinese carriers (Air China, China Eastern Airlines, China Southern Airlines, China Southern-affiliated XiamenAir, Hainan Airlines and Sichuan Airlines) and two Australian airline companies (Qantas Airways and its subsidiary budget carrier Jetstar Airways).
The increase in air services between lower-tier Chinese cities and Australia is as much a result of tight traffic rights between first-tier Chinese cities and Australia as the increase in travel demand. The bilateral air transport agreement between the Australian and Chinese governments made in January 2015 allows a total of 67,000 flight seats weekly on either direction between China's largest cities and Australia's gateway cities of Sydney, Melbourne, Brisbane and Perth by October 2016, whereas there is no capacity limits for flights to Australia's smaller cities like Adelaide and Cairns.
As a result, the airline companies are turning to lower tier cities other than Beijing, Shanghai and Guangzhou to put on more direct routes between the countries. In the meantime, Chinese carriers are also exploring the market between top-tier Chinese cities and second-tier Australian cities – China Southern Airlines plans to kick off a direct service between Guangzhou and Adelaide, and China Eastern Airlines has started a seasonal service between Shanghai and Cairns. (Translated by Jerry)