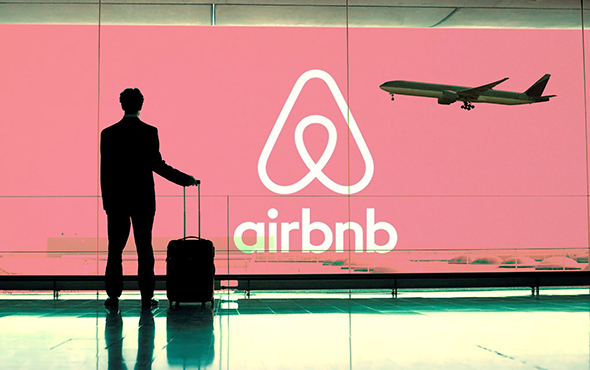 These are the first large TMCs to add home-sharing accommodation — specifically, Airbnb's 2 million listings in 31 countries — to their corporate travel programs.
American Express GBT will be the first of the three partners to have it live with some select companies as early as this week. For the other two TMCs, the time frame is within the next two months, says Lex Bayer, head of business development for Airbnb.
Bayer says the move was driven by corporations expressing interest in having their employees book Airbnb lodging. He gave the example of financial institution Morgan Stanley as having embraced having its employees book stays via Airbnb's direct channels.
Today's partnership means that business travelers at larger companies that have systems in place through these TMCs will now be able to book Airbnb lodging through the same workflow and back-end systems, with the same reporting as standard hotels.
The integration will enable Airbnb reservations — information about property location, property types, number of rooms, availability — to show up in the travel tools that corporate travelers are familiar with. For example, Carlson Wagonlit's bookings portal will feature Airbnb as a form of accommodation.
For Airbnb hosts, transparency is promised. In the event an agent is booking on behalf of a traveler, the host will see who the actual person is who will be arriving at their property.
At any time, the actual traveler can manage the reservation and interact with the host. The agent can also chime in with questions, as needed. Says Bayer,
So-called duty-of-care issues are covered, Bayer claims. To identify the whereabouts of a traveler on short notice, the partnership will mirror the mechanisms already in place at these companies to ensure employee safety and security, he says.
Back at the corporate level, it was only last November when Greg O'Hara said during the Phocuswright Conference that, as chairman and chief executive of Certares and chairman of the board at American Express Global Business Travel:
"I have not seen a large corporate – IBM or McKinsey, send a lot of people to Airbnb, Priceline or Egencia."
The situation on the ground may be changing, though.
Bayer says that companies have been contacting Airbnb asking it to make its processes seamless with their existing travel management programs. Today's partnership is only a step in that direction, he admits, but it's the start.
There may be some bumps along the way. With Airbnb, the cancellation policy details are shown to the traveler at the time of booking. Many corporate travelers may be accustomed to having guaranteed 24-hour cancellation options may have to get used to Airbnb's individual policies. Some other companies may prefer a self-booking option to agent-assisted bookings.
Yet if it's true that people who experience short-term rental lodging in their personal lives start wanting to do it in their professional ones, Airbnb for Business may be a concept that only accelerates in popularity.
Allianz Travel Insurance research released earlier this week estimated that one in three Americans are likely to use so-called sharing economy services such as AirBnB, HomeAway, Uber or Lyft this summer, more than double the number in 2015.
Read original article