P2P car-rental startup Atzuche announced on July 3 that the company has raised more than RMB 100 million in its series B+ round. The round has Panda Capital as the lead investor. The company received RMB 300 million in its series B round in November 2015, which was backed by CPIC and Ivy Capital.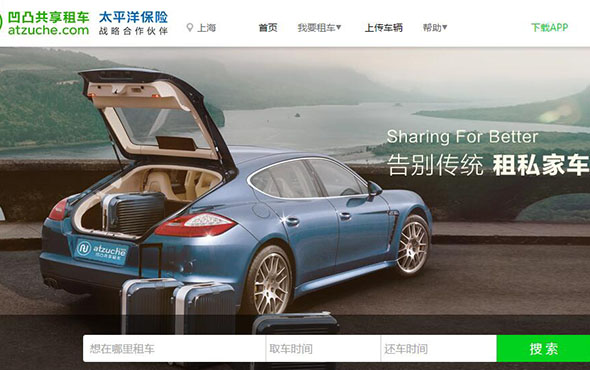 Founded in May 2014, the company currently has 3 million registered users and 100,000 registered vehicles. The company is operating in 14 cities in China, including Beijing, Shanghai, Guangzhou and Nanjing, according to cofounder Wenjian Zhang.
Atzuche has rolled out a 24-hour pickup and return service city-wide in six cities in China since July 1, 2015. The company has also established an information center through which car owners can monitor vehicle status, with real-time information such as GPS location, fuel usage, mileage.
On its profit model, Mr. Zhang said that the company has started to charge a service fee of between 7%-25% in each transaction starting from July 1, 2016, based on different vehicle classes. All car owners will enjoy 12%-100% off for the charged fee by September 30, 2016. (Translated by Jerry)