The Descendants of the Sun is a monster hit in China, drawing more than 2.4 billion views on video-streaming website iQiyi.com since it began airing in late February. It's also the highest-rated show in South Korea.
The TV drama featuring a romance between a soldier and a doctor in a fictional nation is reigniting a South Korean pop boom across Asia and setting to provide an economic boost in the country's inbound tourists visits especially from China. There is also a rise in overseas sales of products featured in the drama and more Chinese companies are injecting investments in Korean entertainment to seek partnerships.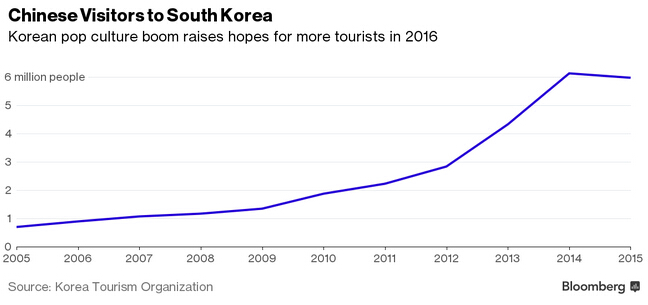 South Korean President Park Geun Hye has even weighed in on the phenomenon. She said Monday that Descendants of the Sun is having a positive impact on exports of Korean cosmetics, fashion items, and food and is an example of how cultural content is benefiting the economy.
Overseas sales of Korean cosmetics rose 22 percent this year through March from a year earlier, even as overall exports fell 13 percent, data from the trade ministry and customs office show.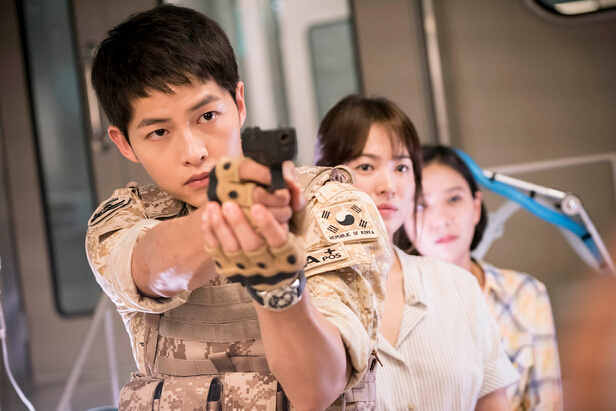 The Descendants of the Sun, whose last episode airs April 14 in Korea, is often compared with My Love From the Star, a Korean drama that aired in early 2014 and led to a boom in Chinese shopping and tourism.
The drama has been hailed as an example of cultural cooperation with China by Korea's vice finance minister, Choi Sang Mok. Chinese companies are increasingly investing in Korean companies as a way to boost the service industry and shift to an economy led by domestic demand. China's Zhejiang Huace Film & TV purchased a stake in the Korea drama producer Next Entertainment World in 2014.
Read original article