China Eastern Airlines is setting the pace in the race among China's three main airline companies on developing their international networks. Following the roll out of the five-year tie-up with Qantas in August last year, China Eastern is taking a stronger foothold in the United Stated by bringing in Delta Air Lines as a strategic investor and its largest overseas shareholder. At the same time, the Shanghai-based carrier is also expanding in Europe through the partnership with Air France-KLM.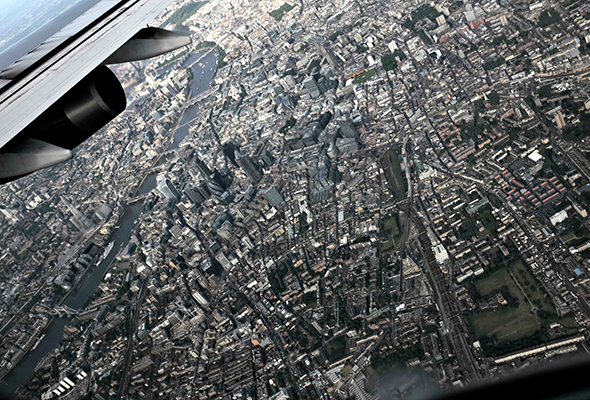 China Eastern's general manager Xulun Ma said a comprehensive collaboration framework covering Europe, America and Australia has been established for deepening cooperation in the future. The company aims to achieve 20% annual growth in international capacity before 2020.
Mr. Ma told Ta Kung Pao that he would go to the United States shortly for further discussions on cooperation between China Eastern and Delta Air Lines, while emphasizing no progress on shareholding will be reached for the moment. Mr. Ma also pointed out that policy restrictions prevented the two carriers from developing a deeper alliance in areas such as sharing of flight capacity, revenues and risks, but the two partners would continue to explore ways for breakthroughs. Other than market cooperation, China Eastern is also having IT and personnel exchanges with Delta Air Lines. "The companies have had a taste of the advantages of such an alliance," said Mr. Ma.

Deepening cooperation with international carriers
China Eastern carried 650,000 passengers between China and America last year, at a load factor of 80%. Mr. Ma said that ticket prices had been put under pressure by the changing customer profile and an increasing number of transit passengers, but he stayed optimistic about operating profit as oil prices stayed record low.
Bo Dong, sales director of the airlines, added that the American routes had risen to the top of the company's most profitable routes, and the routes to New York and Los Angeles ranked among the Top 10 in profitability. The Shanghai-Chicago route launched last month will have flight frequency enhanced in the future.
Besides progress in North America, the airlines will also further its cooperation with Air France-KLM and Qantas. Mr. Ma believed in deepening the cooperation between China Eastern and its international partners. The company sets a goal of expanding international capacity by 20% annually before 2020, and its share of total capacity will increase from the current level of one-third to 50% eventually.
Soaring with the Shanghai Disneyland momentum
China Eastern is also counting on new opportunities brought about by the opening of the Shanghai Disney Resort. Mr. Ma anticipated that the theme park would generate extra passenger traffic of three to four million and China Eastern expected to gain half of the additional traffic. Mr. Ma also revealed that the carrier would hold a joint press conference with Disney to announce their cooperation details, including painting some aircraft with Disney mascots graffiti.
Mr. Ma also hoped that the presence of the Disney theme park would help turn the Yangtze River Delta into a comprehensive destination with integrated travel products encompassing both leisure and business travel.
After the 2018 launch of the Beijing Daxing International Airport, Beijing' second airport after Beijing Capital International Airport, Mr. Ma said the company would relocate its low-cost carrier China United Airlines to the new Beijing airport and leave its full-service carrier operating direct flights and its "showcase" routes in Beijing Capital International Airport. (Translated by Jerry)