Chinese travel services operator UTour disclosed further details about its acquisition of travel agency Huayuan in a conference call with investors on March 14. The deal has also initiated the powerful alliance of Utour and OTA giant Ctrip, which is Huayuan's largest shareholder .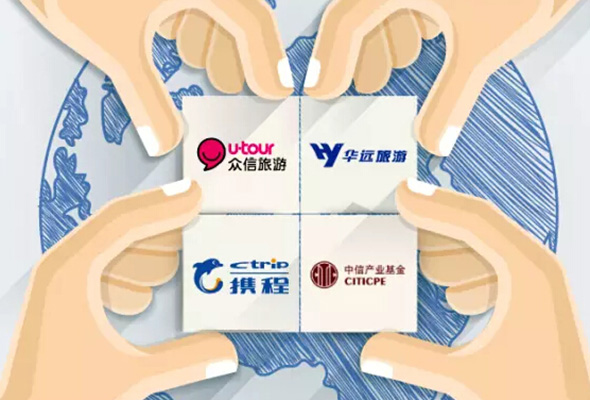 UTour and Ctrip have reached a series of agreements as follows:
1) Ctrip has the right to raise its stake of UTour to 10%, to be held either by Ctrip or its designated party. UTour has to enable this by private placement or share transfer within a year of completing the Huayuan acquisition. Ctrip is also entitled to take part in future funding exercises of UTour to maintain its shareholding at 10%.
2) UTour will enjoy the first right of refusal to buy and keep up to 10% shares of Ctrip's vacation subsidiary in future funding rounds or IPO at public-traded price or based on pre-money valuation after restructuring.
3) UTour may move to have a Ctrip director represented on the board, and UTour will have reciprocal right on the board of Ctrip's vacation subsidiary after UTour acquires 10% stake of the latter.
Following the deal, UTour will effectively converge its online and offline operations and greatly enhance its online sales capability by leveraging Ctrip's diversified online experience and strong traffic access. UTour has been building up its online sales for the past few years as the company migrated its retail contents to the newly consolidated uzai.com at the beginning of the year and made strategic investments in travel social platform Qyer and short-haul travel platform Yaochufa, boosting its online presence and integrating its wholesale and retail.
UTour's cooperation with Ctrip will bring about synergy on O2O operations that helps expand its distribution channels. The resulting scale through the collaboration will give UTour stronger bargaining power, lower operation costs and enhanced competitiveness.
The two companies will join in a comprehensive and in-depth cooperation on vacation services by supporting each other via data and technology communications. UTour will further enrich its product lines by leveraging Ctrip's great variety of product contents. (Translated by Jerry)