MuNiao told iyiou.com that the company had completed its B-round funding raising tens of millions of RMB from lead investor Fortune Capital, and other investors including Plum Ventures. Yue Huang, founder of the company, said the fund will be invested into brand building, product research and development, and marketing.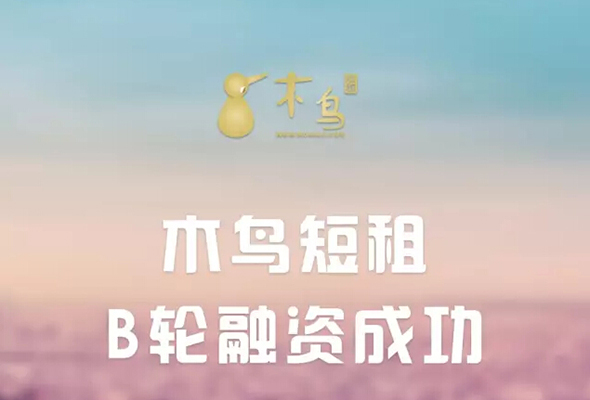 Established in May 2012, MuNiao is one of the major short-term house rental companies in China. The Beijing-based Airbnb-style service is listing more than 300,000 properties for short-term rentals 396 cities in China. The rental platform insists on offering users accommodation of verified sources and family-oriented homestay experiences. The company received its A-round funding of RMB 60 million led by Plum Ventures in July 2015.
MuNiao strengthens the quality of its local accommodation to better cater to the Chinese market, by verifying house owners' identities, supporting intelligent door locks and offering family-oriented experience of stay. All houses for leasing must go through ownership verification before getting listed on the platform. To enhance security, cloud-based intelligent door locks are used in the rentals in first-tier and second-tier cities such as Beijing, Shanghai, Guangzhou and Sanya. MuNiao has also been cooperating with Ping An Insurance to offer rental insurances for both tenants and hosts.
Mr Huang believed there's great potential in the short-term rental market in China, and the supply of vacation rental could make up for the tight supply of traditional hotels during peak season.
The short-term rental in China is different than that in America, the birthplace of Airbnb. While short-term renters in the West tend to be business travelers, and the accommodation come in a wide range of house sizes and prices, short-term renters in China tend to use them for leisure travel users and they are more sensitive to quality and price of the accommodation.
Yue Huang said that hotels remain a mainstay for accommodation though short-term rental is posing a serious challenge, and the priority for short-term accommodation platforms should be working together to educate users, encourage property owners and improve user experience. They should expand the market in order to become a serious contender.
XiaoZhu, MuNiao, TuJia and ZhuBaiJia are among the most prominent short-term house rental platforms in China, though more players have flooded in the market since Airbnb was first introduced to the country and triggered significant growth in sharing economy. Local players have proved themselves better at catering to the need of Chinese consumers, and the market is still developing. (Translated by Jerry)