As the world's largest travel trade show, ITB Berlin will celebrate its 50th anniversary in 2017. It is anticipated that over 11,000 exhibitors and over 170,000 visitors in total will be attending this year's show. It is estimated over 6 billion euros worth of deals is being made each year through ITB Berlin.
ITB Berlin 2016 will take place from Mar 9-13. As the strategic partner of ITB, TravelDaily will also be exhibiting at the trade show and will organize various events focusing on China's outbound travel and the change of consumer behavior. Senior executives from Ctrip, Alibaba and Jin Jiang Group will have presentations in these sessions.
Mark you calendar for the following events.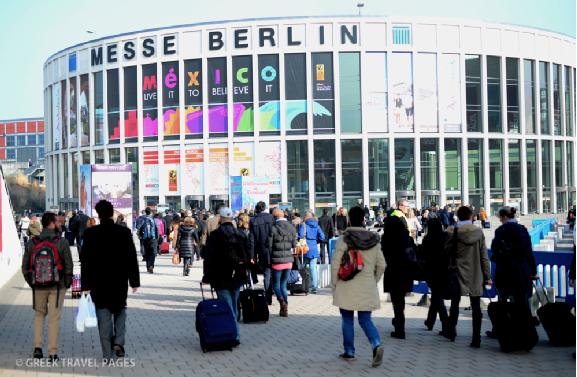 The ITB Destination Days
Wednesday, March 9, 2:30 – 3:30pm
Hall 7.1a, Auditorium New York 1
Focus On Asia – Brought To You By ITB Asia: The Future Of China's Outbound Tourism In Times Of Economic Downturn
Economic development in China has become uncertain. China's role as the "engine" of the global economy, not only of world tourism, is weakening. Do tourism destinations worldwide have to brace themselves for a dip in visitor arrivals from China? How will the behavior of Chinese tourists change in terms of travel expenses, duration of stay, travel style and choice of destinations? Will the information channels and booking behavior of Chinese tourists change as well?
Introductory presentation:
Charlie Li, Founder & CEO, TravelDaily China
Moderated by:
Charlie Li, Founder & CEO, TravelDaily China
Panel guests:
Prof. Dr. Wolfgang Arlt, Director, COTRI China Outbound Tourism Research Institute
Sherri Wu, Chief Strategy Officer, Alitrip
Joseph Xia, Vice President, Jin Jiang International E-Commerce
John Zhong, Head, International Hotel Business Ctrip
eTravel World conference
Thursday, March 10, 3.30-4 pm,
eTravel World Lab
Presentation by Joseph Wang, Chief Commercial Officer, TravelDaily China
Title: Capitalizing On The Growth Of Chinese Mobile Travel
Introduction of the China Online Travel Market with special focus on mobile travelers and millennials.
This 30-mitute presentation by Joseph Wang, Chief Commercial Officer, TravelDaily China, will help travel companies better understand the rapidly evolving eco-system in China's travel market and leverage digital tools to connect with travelers during the whole travel journey to maximize brand exposure and revenue potential.

Chinese Night
The special event for international and Chinese exhibitors and buyers will be hosted by ITB Berlin on Mar 9. This by-invitation-only event is sponsored by VisitBerlin and Tuniu and is the best platform for you to meet Chinese exhibitors and buyers.
Come to Meet us at Hall 6.1 160i