By Ritesh Gupta, ChinaTravelNews - The ruthless competition among OTAs in China is set to mellow down in 2016, as Ctrip led a spate of deals last year, resulting in eLong and Qunar becoming its strategic partners.
As action continued in January with Ctrip planning to acquire a "significant minority stake" in Qunar, it needs to be ascertained how intermediaries are looking at surpassing the pace with which the industry is growing on the whole? And what are OTAs doing to ensure the travel experience remains sublime?
As an established organization in this category, Ctrip is focused on achieving certain landmarks, including topline compound annual growth rate of about 30% to 2020; and touching gross merchandise volume (GMV) of 1 trillion RMB by the same year.
But more than the growth trajectory, the group is focused on crafting a meaningful outcome for its customers and suppliers.
"Ctrip has stood for its customer-oriented culture, and service. We strive to offer our customers with best travel products, prices and services," says Jenny Wu, chief strategy officer, Ctrip.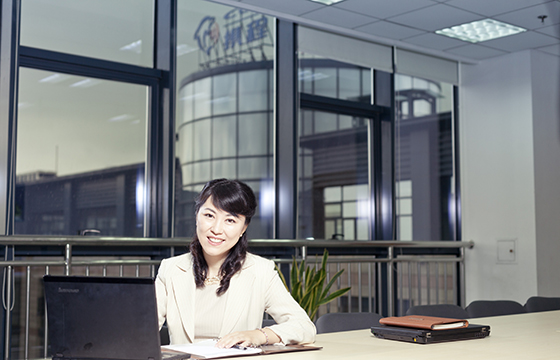 Jenny Wu, Chief Strategy Officer of Ctrip
Wu admits that OTAs on the whole need to improve, and overcome recent shortcoming. For instance, carriers in China aren't pleased with some misbehaviors that are associated with OTAs. Customers have complained, and suppliers have taken note.
Wu acknowledges there are "problems as of now". "We are diligently looking at sorting of "misbehaviour" of air-ticketing agents, and clean up any anomaly associated with the functioning of our open platform," she says. As it has happened, certain agents have misused airline's refund policy, and charged travellers for what they aren't entitled to pay for. "This is unacceptable in a rising industry like travel e-commerce, and Ctrip, along with its alliance partners, strongly opposes such practices."
Pressing for growth
As stated by Ctrip's CEO James Liang a couple of months ago during Q3 earnings call, China's GDP reached around 60% of the U.S. GDP in 2014, and still the size of the leisure travel market was only around one-third of the U.S.
Also, it needs to be noted that the online travel sector still only commands a miniscule share of the category in China. According to Phocuwright's report released in July 2015, China's online travel bookings edged past Japan in 2014, growing by 50% to reach $29.2 to Japan's $27.7 billion. By 2017, online bookings will more than double to $71.7 billion.
"The online travel business stands at 10% or so of the total revenue generation in this sector. Considering the potential, the sector is set for an upside movement. If the industry witnesses 10-15% annual growth, online business can outpace the industry with 20-30% upswing. And Ctrip intends to be grow at a rate of 30% or so on a compounded rate," says Wu. She added that there is a "great opportunity" to learn from foreign organizations it has been collaborating with, and in fact, Ctrip is now targeting growth opportunity in a market like India, with its recent decision to invest $180 million in MakeMyTrip.
"Our goal is to work with industry leaders (such as priceline, booking.com etc.) to imbibe their industry knowledge, leverage resources etc.," said Wu, who as an example referred to the Priceline group's prowess when it comes to online hotel booking (Booking.com's platform had over 820,000 hotels at the end of Q3). "If we consider accommodation brands or even rentalcars.com, we can help each other in building a better product, and grow faster." In fact, in a recent conversation with us, MakeMyTrip's group CEO Deep Kalra acknowledged Ctrip's efficacy when it comes to mobile, and the team is looking at mobile marketing and distribution. So this wave of collaboration featuring Ctrip is expected to result in Chinese organization sharpening its tactics.
Generation of cash
When you have complex and a fragmented marketplace, aggregators can add value.
For its part, Ctrip is counting on being "disciplined" with its financial performance, as Wu says, and this is validated by its business model resulting in cash generation.
If we look at Ctrip's fundamentals, the organization's current ratio (the ratio of total current assets for the most recent interim period divided by total current liabilities for the same period) is 1.36. Higher current ratio implies that a company can negate its current debt. So with the company's cash position as well as comfortable debt position, it is expected that Ctrip can grow its topline and generate cash. Once a business gets into or sustains such virtuous cycle, it's able to maintain strong earnings performance for a long time.
"Our position is strong in the financial market, and among investors," says Wu, referring to the focus on technology to leverage operational efficiency.
Pillars
Commenting on technology, Wu added that the objective is to pave way for novel initiatives that can either lead to a great product or operational efficiency. Citing an example, Wu mentioned that a major development is the expansion of train ticketing and car-rental offering, completing the door-to-door transportation network. The company has also introduced boat ticketing. It is a very popular means of transportation at Pearl River, Yangzi River and Northern coast of China.
What stands out in transportation is the integrated product offering of air, train and bus tickets. So if a user is on Ctrip's mobile app, searching for an air-ticket during the peak season or making a last-minute arrangement, and tickets are sold out then the app would automatically search one of available transportation products. The technology developed by the OTA would come up with a recommendation for the same date, origin and destination. This not only offers a solution to a user, based on the profile, preferences and buying pattern of the user, but also strengths the cross-selling capability of Ctrip.
"The market can feature too many "me-too" products, and we need to steer away from this," said Wu.
Referring to the acquisition of Beijing-based Jointwisdom Information Technologies, the team is always on look-out for IT talent, in addition to over 4000 IT professionals employed by Ctrip. "We are looking at making our hotel partners "smarter", and we found that Jointwisdom's technology can be an able ally in helping our hotels to better manage their inventory, revenue generation and also improve efficiency," shared Wu.
Other than technology, product development, the other areas of strong foundation are leverage all the resources, team building to set up a strong leadership culture for years to come, and maintain a certain service standard.
Impact of consolidation
Ctrip is now looking at "healthy" competition, which essentially indicates that irrational promotions are on their way out.
As acknowledged by Ctrip recently, competition based solely on pricing has proven to be non-sustainable for the entire industry.
Wu also spoke about misconception regarding stepping up of the commission rate.
"All OTAs have a stable commission rate, and the consolidation isn't pointing towards any change in it. The increment in margin for OTAs would essentially come from cutting down on coupons or the competition due to which customers were being offered a room at a subsidized rate," explained Wu, adding that the OTAs would now look at holding on to their commission, rather than passing it on to the customer.
One area where OTAs are expected to sustain their momentum is mobile.
In Q3, the number of the travellers who booked through Ctrip mobile grew over 400% year over year.
"Around 70% of booking related to air ticketing and hotels come from our app, whereas there are certain products – activity-related, bus etc. that are only booked via the app from the day of their launch. Our products are mainly centred around our mobile app," shared Wu.
In case of Qunar, three quarters of the OTA's revenue already come from mobile. With consolidation, Ctrip is already looking at benefits such as a wider audience network.
Ctrip and Qunar are looking at leveraging resources, and details are yet to be out. But, as explained by Wu, the cooperation will help Ctrip to foray into the second-tier, third-tier cities rapidly and gain market share. Specifically talking about hotels, Wu said Ctrip is very strong in the high-end, mid-end hotels. "And Qunar's team is also very aggressive penetrating into the third-tier and fourth-tier cities. So if we work together, we will be able to serve more customers," she said.