ChinaTravelNews, Ritesh Gupta - What sort of growth would justify the rate with which outbound segment continues to grow?
For an OTA of Ctrip's stature, the company is witnessing close to three-digit growth across all business lines. At the end of Q3, overseas hotels accounted for more than 10% of Ctrip's total accommodation-related revenue generation.
Ctrip has made a steady progress as far its international hotel content is concerned. At the end of the third quarter of 2015, Ctrip had in place room supply tie-ups with 350,000 hotels for domestic hotel coverage, doubling the number from where it was a year ago. Also, its overseas hotel coverage expanded to 780,000 hotels, a 50% increase year over year. If we compare this with where Ctrip was at the end of 2014, the figure was over 220,000 properties in the domestic market and around 522,000 hotels abroad.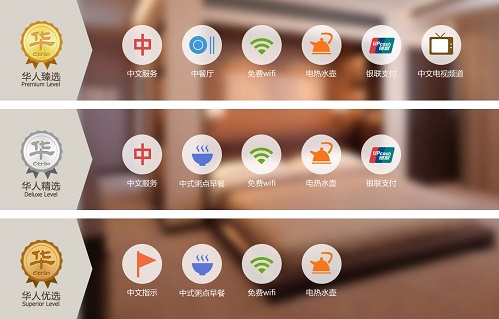 Stepping up the conversion rate
Ctrip isn't just looking at adding overseas hotels to swell the figure. Through its Chinese preferred hotel program (CPH) program, the team ensures that the content is tailored as per the preferences of travellers.
If we consider the conversion rate, Ctrip is witnessing a significant contribution from its CPH.
"We introduced our CPH initiative last October. We have observed that the conversion rate of hotels that are a part of CPH is 15% higher (vis-à-vis hotels outside the CPH program but still available on Ctrip platform). We have over 800 properties now that are participating in CPH, and most of the best sellers are included in the program" shared Ctrip's John Zhong, Head of International Hotel Business. The figure is miniscule but it also means that those are putting an effort get rewarded too – both in terms of awareness as well as bookings.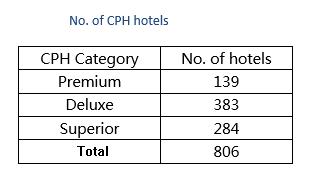 Getting enrolled into CPH
Ctrip minutely assess various aspects of a hotel's effort to make Chinese travellers comfortable, be it for customer service or amenities.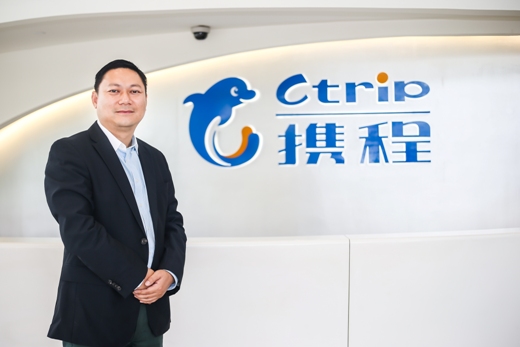 As Zhong mentioned, there are three categories that a hotel can belong to in the CPH program. "The first one is the entrant or superior category – it is mandatory for a property to fulfill four amenities - signage in Chinese within the property or hotel services directory needs to be in Chinese language, Chinese food – buffet breakfast, in-room free Wi-Fi, and in-room electric kettle. In the second tier (Deluxe), the property should accept payment by UnionPay and there needs to be Chinese speaking staff. In the third category (Premium), there should be Chinese TV channels, and Chinese restaurant (it would ensure that buffet breakfast is available in Chinese)," shared Zhong.
Zhong added that a major issue is free Wi-Fi offering, especially featuring properties in Europe and also in the US. This is one feature that travellers seek as part of their booking process, and the absence of free of cost option affects the booking.
Response from hotels
For their part, international hotel companies are looking at Chinese welcome program in an extensive manner.
Recently, Spanish entity Meliá Hotels International announced its Peng You staff training program; and a worldwide plan for 80 hotels to achieve the China Outbound Tourism Quality Service Certification (QSC), an accreditation recognized by the Chinese government.
The initiative from the European company, as shared by Zhong, covers what Ctrip is also seeking for CPH. Meliá is equipping its properties with Mandarin-speaking hotel staff, Chinese language TV channels, offering Chinese breakfast, a tea station, slippers, free Wi-Fi and cup noodles in the minibar, facilitating China Union Pay card acceptance etc.
The pilot phase of the Peng You program is already in place in three hotels; Meliá Madrid Princesa, Meliá Barcelona Sarria and Meliá Nassau Beach. It is also being introduced in the Asia Pacific region.
In the next phase, the focus will be on Europe; specifically Spain, Italy, France, Germany and the UK, by next year.
The group stated that it is also targeting recommendation from Ctrip's own 'Hua Tag' certification to ensure that its capabilities are communicated directly to the Chinese consumer.
Recognition
Ctrip states that its objective is to reward hotels for their diligent effort to make Chinese guests comfortable. "We aren't like global OTAs. We are based in China, and if hotels put an effort to understand travellers from this market, their marketing message would be sharper," said Zhong.

A hotel that is part of CPH gets a tag alongside its name on Ctrip's platform. "When one runs a mouse over the property they can see the services offered by the hotel, and when one clicks to reach the landing page the details of the program are also explained. Also, just like the price, star-rating and other filters for searching a property, a user can see all the hotels that are part of CPH get listed for a particular destination," said Zhong.
Is there any way to differentiate between properties of different category under CPH or does Ctrip charge for any preferential treatment? Not really, said Zhong. The team really doesn't go deeper than categorizing all the hotels that fall under one destination. "The objective is to inform users that there are hotels that are prepared to embrace Chinese travellers with special preparation. Their efforts are highly encouraged."
How does a group or an independent hotel become part of CPH?
"We work with groups to acquire CPH hotels, like Best Western qualified 53 hotels. We vet all the requisite aspects, our local team or market managers interact with the hotels and then we decide upon allocation of CPH tag. It is one-time investment for a hotel, but as we have seen with the conversion rate, it definitely benefits everyone involved in a booking," said Zhong.
Ctrip's ranking algorithm considers hotels that fall under CPH and when a search happens, they do figure prominently in the listing.