Shenzhen-based Dida Travel has made a high-profile listing on the New Third Board and become the first international hotel resource consolidator to go public in China.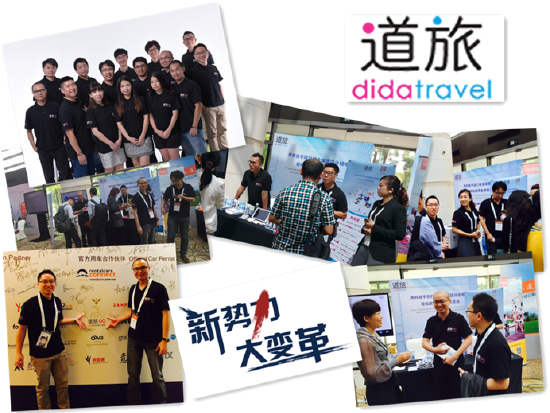 Dida Travel at the TravelDaily Conference
Dida Travel was established in 2012 and has achieved annual turnover to the tune of a hundred million yuan after several years of rapid growth. In the past year, it grew by almost 100 times and now has a service network covering 10,000 destinations in 150 countries with an inventory of around 200,000 international hotels.
After listing, Dida Travel will leverage the capital market to accelerate its development in three areas while keeping its focus on the international hotel B2B segment.
Dida Travel plans to build its own business development team overseas to quickly recruit international hotel wholesalers into its core inventory. At the same time, it will accelerate recruitment and training of more technical staff to improve the international hotel multi-supplier system on the company's cloud terminal. It will also speed up the interfaces with major domestic distribution channels, having already linked with China's major OTAs like Ctrip, Qunar, eLong and Alitrip in the past few years. Its own B2B platform is also servicing over 4,000 clients nationally, including tour operator websites, corporate travel and booking centers.
Dida Travel is equipped with a system that can process big data, and the system is proven highly efficient and stable over the years. Dida Travel will speed up the link up with domestic corporate clients in order to achieve its goal of making it simple to access global hotel resources.
Dida Travel is already linked to global and regional wholesalers including GTA, Hotelbeds, MIKI, Tourico, DOTW, Jactravel, CBS, Hanatour and JTB.(Translation by David)