Explaining the recent privatization announcement of Nasdaq-listed hotel group Homeinns, CEO David Sun said that the economy hotel group is returning to the Chinese stock market because Chinese investors understand the hotel group better that US investors. Privatization is also said to have given 7Days group more flexibility in formulating strategy, as Plateno Group's CEO Alex Zheng was quoted as saying earlier.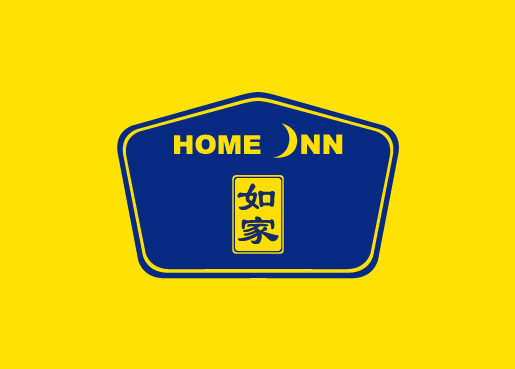 China's economy hotel groups are facing greater challenges in recent years as business performances falter and occupancy and average operational revenues also drop. US-listed Chinese economy hotel groups are finding it difficult to instill confidence in US investors. As the Chinese capital market is increasing in value, it's only a matter of time before China Concepts Stocks return to the Chinese bourse. After Homeinns and 7Days Inn return to the Shanghai Stock Exchange A share listing, China Lodging Group (Huazhu Hotels) is the only one of China's top three economy hotel groups to remain listed on Nasdaq.
Homeinns returns to Chinese A shares
Homeinns recently announced it had finalized a merger agreement with BTG Hotels, in which BTG Hotels would acquire all of Homeinn's shares in circulation overseas for US$35.80 per share.
Based on this share price, Homeinn's privatization is worth up to RMB11.05 billion, and RMB7.178 billion of the sum will be paid in cash. After the transaction, BTG Hotels will gain a 65.13% stake in Homeinns, and Homeinns will return from Nasdaq to list on China's stock market as per the agreement.
In its 2015 Q3 fiscal report released on November 10, Homeinns reported that its occupancy rate was 87.5%, down from 88.2% in the same period of 2014. Average revenues per room also dropped from RMB154 in Q3 2014 to RMB149 in Q3 2015. This contributed to a slight decline of 1.1% in total revenues, to RMB1.856 billion, and a big drop of 40% in net profits y-o-y to RMB145.6 million in the third quarter.
A former Homeinns employee said China's economy hotel industry desperately needs to transition and upgrade, as the economy hotel industry segment is a high-growth one. As such, Homeinns's return to the Chinese bourse is timely given its sliding performance, the need for the industry to upgrade and for China Concepts Stock to return to China.
China Lodging Group gives no timeframe for privatization
China Lodging Group reported in its Q3 2015 fiscal report RMB1.6 billion in net revenues and RMB223.6 million in net profits, up 15.3% and 49.5% compared to the same period last year respectively. Its occupancy fell y-o-y from 95% to 89.2% and RevPAR fell from RMB173 last year to RMB167.
A China Lodging Group spokesperson said the hotel group has been sticking to its strategy in the last two years and maintain its alliance with Accor Hotels Group. When asked if the group would privatize, she said there was no immediate plan.
Logic behind privatization of hotel groups
Orange Hotel's founder and CEO Hai Wu said economy hotels are seeing declining income and rising costs, while the increase in the number of economy hotels is outpacing the growth in demand.
Mr. Wu said Orange Hotel as a mid-range hotel is progressing from providing only hotel service to other areas such as hotel brand management. For public hotel groups like 7Days Inn and Homeinns to make similar transition, they will have to think about the group's performance, and this makes privatization a better option. Plateno Group's Mr. Zheng said: "After privatization (of 7Days Inn), I could go for more ambitious business endeavors without worrying about failure."
As well, the high valuation of China's A shares is also a key motivator for the economy hotel giants to return to the Chinese stock market, a prominent hotelier commented.(Translation by David)