China's tourism industry has entered a new era of mass tourism in which internet and mobile platforms are dictating the models for innovation and doing business, according to the 2015 China Tourism Group Development Report. The report was officially released at the 2015 China Tourism Development Forum jointly hosted by China Tourism Association, China Tourism Academy and Wanda Culture Industry Group and held in Xishuangbanna Yunnan.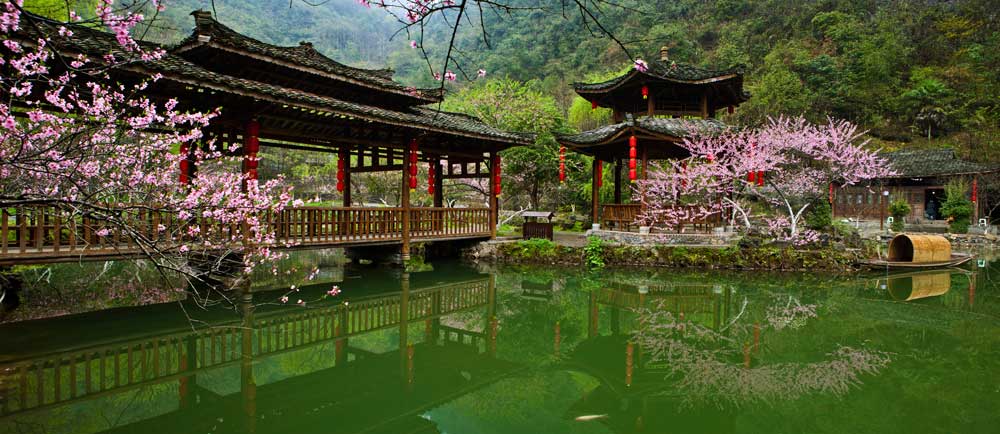 The report, themed as "Openness and Sharing: a new breed of Tourism Groups", also points out that the tourism industry's boundaries between segments are blurring with the influx of capital, technology and business startups, and openness and sharing are the new drivers for innovation and the transition of traditional companies.
Tourism has progressed from being an activity for the elite to a lifestyle option for the general population, as evidenced by the 15 times growth in annual domestic trips from 240 million trips to 3.63 billion from 1985 to 2014, the 12-fold increase in travel rate, from 23% of the total population making a trip in 1985 to 265% of the population making a trip in 2014.
The ratio of independent travelers for domestic travel grew from 91% to 96% from 2000 to 2014. In 1980, China's top three tour operators – CITS, CTS and CYTS – controlled 79.6% of the entire market, but their market share fell to only 19.5% by 2000. In contrast, private sector OTAs like Ctrip, LY.com and Utour are increasingly powerful and gaining market share. Cross-sector conglomerates like China's IT BAT triumvirate (Baidu, Alibaba and Tencent), JD.com, Wanda Group and Lenovo are all diving into tourism industry.
Synergistic consumption is taking center stage in the 21st century and the sharing economy is taking the tourism industry by storm. The sharing economy concept is spurring the initial formation of three types of business models in China's tourism industry. The first type is the consumer experience-sharing model like independent travel platform Mafengwo and ratings platform Dianping. The second type is the resource-sharing model like ride-share platform Didi-Kuaidi and vacation property rental platform Tujia. The third type are corporate information-sharing models like OTAs, tourism B2B platforms and vertical search engines.
Online tourism, which netted RMB307.7 billion in total transaction in 2014, has become an important engine for industry growth. Companies outside of the tourism were flocking in – major property developers like Wanda Group, Hengda and Greenland Group have earmarked over RMB1.7 trillion over the past five years to invest in tourism, and IT and ecommerce giants including the BAT IT triumvirate and JD.com have also put in an estimated RMB35 billion in the industry during the same period.
Major tourism groups like CITS, HKCTS, CYTS, OCT Group and Ctrip have leveraged capital growth to accelerate the consolidation of their production chains and establish new tourism ecosystems, investing over RMB50 billion in the last six years.
2015 Top 20 Chinese tourism conglomerates
1. Ctrip
2. Qunar
3. Jin Jiang International Hotels
4. HNA Tourism
5. OCT Group
6. BTG Group
7. HKCTS
8. LY.com
9. CITS
10. Wanda Tourism Group
11. Jinling Hotels and Resorts
12. New Century Tourism Group
13. Shanghai Spring International Travel Service
14. Lingnan Group
15. HSL Group
16. CYTS
17. Shandong Inzone Tourism Group
18. Anhui Tourism Group, Tourmart and Joyu International Tourism
19. Utour
20. Haichang Group
(Translation by David)