Home
>
>
Uber China matures as stronger more localized service
Uber China matures as stronger more localized service
Uber China's strategy director Zhen Liu said Uber's market share in China has grown from 2% in the beginning of the year to 35% now.
Uber China's strategy director Zhen Liu said Uber's market share in China has grown from 2% in the beginning of the year to 35% now. It's operations now cover 21 cities and it plans to expand service to 100 cities in the future.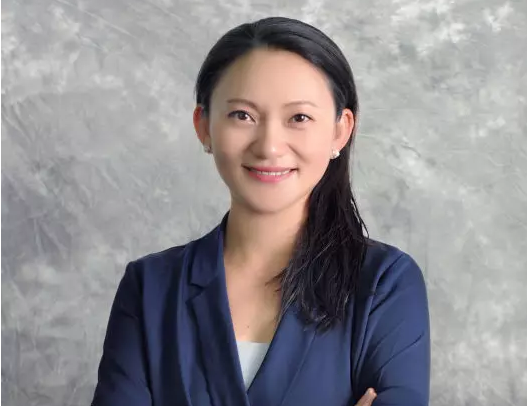 Uber China's strategy director Zhen Liu
Ms. Liu said Uber China is growing more independent and mature with each passing day and the startup's localization is increasing as the number of its Chinese investors increases.
"Our next mission is to take over all of China's cities with a population of over three million," she said. Uber will leverage capital and technology, a point-to-surface mass replication model and a center-to-outskirts direction for its urban development. In 2016 Uber will accelerate expansion into second and third-tier cities.
In the first half of the year Uber said Chengdu has become the top city in the interior of China with bookings volume exceeding New York to become Uber's top global city in terms of booking volume. In the second half of the year Guangzhou overtook Chengdu and New York to take first place in bookings volume.
Meanwhile, Uber announced the launch of "Peoples's Uber +"in Shanghai, Guangzhou, Hangzhou and Shenzhen. In December it will also simultaneously launch a carpool product in multiple cities including Beijing, Shanghai, Chengdu and Shenzhen.
Speaking at the 2015 Baidu Technology Conference in September, Uber's CEO Travis Kalanick said that carpool services like People's Uber + were an important part of the company's strategy in China as carpool rides made up over half of total transportation volume in San Francisco. Besides China, Uber is also launching similar services in nine cities in France, the USA and Thailand.
Uber has already completed internal testing of a carpool service UberCommute in Chengdu and Shanghai. Car owners only have to input their commute route on the driver terminal and send a request for car-share passengers, then Uber will match them with passengers heading to the same direction. This service will target white collar car owners with fixed-route auto commutes.
Uber will also launch the Uber for Business (U4B) services for corporate clients in January next year to help companies manage their employees' trips and expenses. Uber also entered a partnership with Alibaba's subsidiary mobile office platform Dingding on November 24. Uber China has become Dingding's certified corporate customer. Uber's portfolio already includes over 50,000 corporate clients in over 40 countries besides China.
Ms. Liu said Uber China has completed a B Series financing and its CEO will announce details about the round after Christmas. She also welcomes the location of Uber China's national headquarters in Beijing to keep the company closer to the seat of government.
Uber China's Central, North, West and South regional each reported their area's operational developments and performance on November 25.
Uber China's North and West regional director Yanqi Zhang said Peoples Uber + had an 80% success rate during its trial run with eight out of ten drivers successfully finding passengers with the Uber function. Chengdu's Uber users saved a total of 5.25 million kilometers in travel by carpooling.
The Central region, covering Jiangsu, Zhejiang and Shanghai, is under director Ying Wang. Its next goal is to accelerate expansion and become the market leader. Uber has the highest penetration rate in the central according to data on operations from last October to January this year.
The Southern region includes two of Uber's busiest cities-Guangzhou and Shenzhen- its regional director Gang Luo said it plans to expand to 40 southern cities next year.
According to the latest data from industry tracker Analysis, China's top three ride-hire platforms in terms of user volume-Didi-Kuaidi, Uber China and UCar-each had a market of 83.2%、16.2% and 13.4% respectively. Didi-Kuaidi has the biggest service network that covers 199 cities and is Uber's biggest rival in China. Didi-Kuaidi has launched a wide range of services including express car, carpool, chauffeur, bus ride, driver-hire and test driving services.
On October 10 China's Ministry of Transport published a notice that said carpool and ride-share services cannot receive payment and private cars cannot be used as chauffeur vehicles. Ms. Liu responded to this development by saying Uber China is already communicating with metropolitan transportation authorities in each city they operate and both sides have reached a mutual understanding.(Translation by David)