Uber China's strategy director Zhen Liu said Uber China has completed a B Series financing, with funding from investors including Baidu, China Taiping Insurance and Hainan Airlines. Following this financing round, Uber will likely invest over RMB6.3 billion (approx: US$985 million) in its operations in China, which it expects will overtake the US by the year end to become Uber's largest market worldwide.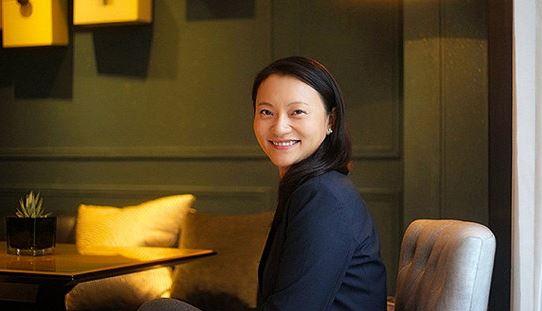 Uber China's strategy director Zhen Liu
"Uber has already taken more than 35% of market share in China. It is a top player in cities including Shanghai, Chengdu, Guangzhou and Suzhou. Uber China will continue its expansion on the structure of having three major regions. It plans to have its service in 100 cities next year, and its goal is to cover all the cities with a population of over three million in China," Ms. Liu said.
As for services, Uber China said it is launching its ride-sharing product "People's Uber +" in Shanghai, Guangzhou, Chengdu, Hangzhou and Shenzhen and will launch its carpool service "UberCommute" in December this year. This will be followed by the launch a corporate version of Uber early next year.
2016: 100 city expansion plan with UberCommute and U4B services
Ms. Liu said the scale of the China market is staggering by global standards, with 88 cities in the country having a local population of over five million. "Our expansion strategy will include occupying any uncharted territory in the mid-west and northeast regions as well as perfecting our service from the micro to the macro level in the economically developed provinces in the east and south," she said.
She also said Uber China has already tested its UberCommute carpool product in Chengdu for two months and will fully launch the service online in Beijing, Shenzhen and Shanghai in December this year.
Uber China's director for north and west districts based in Chengdu, Yanqi Zhang, said UberCommute is especially designed for China with the aim of finding carpooling passengers for car owners. Car owners only have to input their commute route on the driver terminal and send a request for car-share passengers, then Uber will match them with passengers heading to the same direction. Drivers and passengers will share the transportation cost according to trip distance.
He said UberCommute strives to offer the advantage of no reservation requirements, and no need for car owners to search for passengers.
Having entered into a strategic agreement on November 24 with Dingding, Alibaba's subsidiary mobile office platform, Uber China has become Dingding's certified corporate customer and will open an API interface for Dingding.
Ms. Liu said the Uber for Business (U4B) services for corporate clients will be officially launched in China early next year. Companies that sign up for U4B will be able to effectively manage the commute of employees through setting pickup times and locations on the Uber interface, while employees can use the company account to make their business trips and expense reporting more convenient.
Uber China's regional expansion strategy
Uber already operates in 21 cities and up until now appoints a manager in each city. However after setting up as an independent Chinese company, Uber China has appointed a regional director for each region to better cater to China's operating environment.
Uber China's north and west regions will include cities like Beijing, Tianjin, Qingdao, Dalian, Jinan, Chongqing, Chengdu, Xian, Mianyang and Yantai. In the next step, it will continue its expansion to more second and third-tier cities.
Central regional director Ying Wang wants to adopt the operational experience in Hangzhou and create a model incorporating five major cities and 11 smaller cities. The five major cities would be Shanghai, Nanjing, Suzhou, Ningbo and Hangzhou, and the goal is to be the top in terms of market share and operational efficiency in the region.
Southern regional director Gang Luo plans to expand to 40 southern cities next year and set up a southern China operations base. He also wants to set up different functional operation centers to cater to the specific needs of each city.(Translation by David)
Read related articles
Guangzhou becomes busiest city in the world for Uber