ChinaTravelNews-Bugentuan (not with a tour in Chinese), an online platform offering customized outbound tours, announced it has completed a multi-million RMB Pre-A Series financing that was led by Newsion Venture Capital. Bugentuan, evolved from a traditional tour operator, is hence commencing independent operation with the funding.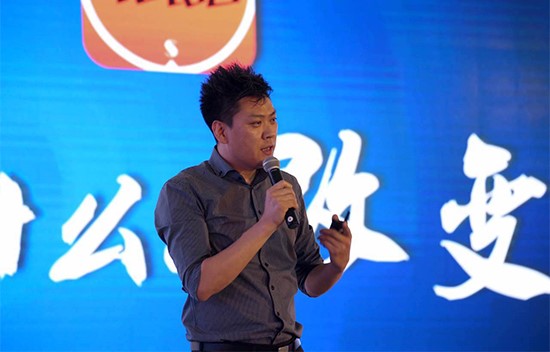 Bugentuan's CEO Longkuan Da
The Bugentuan team has built up a wealth of experience in the customized travel segment. The company leverages its knowledgeable consultants and established operations to meet its customer's needs. A team of skilled professionals work on improving and evolving products on the front and back-end to help achieve more efficient resource matching in its tourism operations. Coupled with the company's background as an overseas tourism wholesaler, the company has succeeded in drawing capital investors.
Newsion Venture Capital's cofounder Qiang Wu said that the market will quiet down as the unlimited flow of capital slows to a trickle. As an investor it is more concerned with a potential target's background and substance rather than the concept. The personalized and private nature of customized travel makes it impossible to easily quantify and standardize or provide automated solutions. Newsion Venture Capital is drawn to Bugentuan which offers a combination of mechanical and human solutions operating in an online environment with its traditional tourism background.
Mr. Da said that while OTAs use technology to solve information discrepancy issues and achieve high efficiency with low prices, it takes a human touch with customers to deliver a travel experience involving accommodation, dining and transport according to customer needs. This is an area that OTA giants have no time for, so Bugentuan fills the gap to provide a variety of custom vacations and service travelers well.
In recent year, the proportion of customized travel and immersive themed products has risen from 5% to 20% of all vacation travel products, yet the niche market remains largely unexploited and no major players have emerged yet. Industry observers say the key to success for these types of online businesses lies in the capability to offer enriched service experience and improved local resources coupled with the ability to leverage online technology methods for integration.
Currently, Bugentuan mainly offers two types of products. One is customized travel through which Bugentuan's travel consultants design a packaged solution based on users'requests submitted through the company's website, app or Wechat platforms. The other is Aiya Haowan (What Fun! in Chinese), a selection of destination tour programs for small groups specially formulated by the product team.(Translation by David)