ChinaTravelNews – Guangzhou-based Tripeasy has received an A Series financing worth RMB30 million (approx: US$4.7 million) from Guangdong Culture Industry Investment and Tempus Global.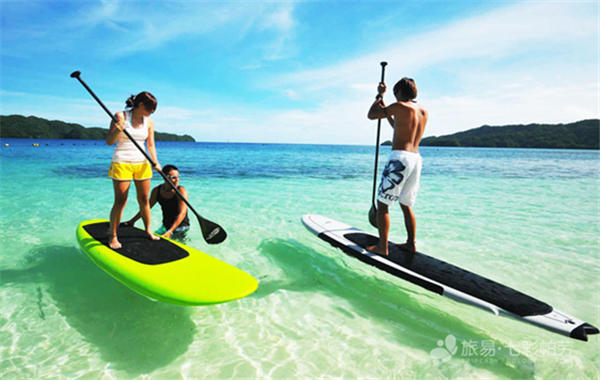 Tripeasy offers a variety of Palau tours
Tripeasy's president Libo Zhou said the company would use the funds to secure more tourism resources in Palau and improve the company's tourism service chain while preparing for an eventual listing on the New Third Board trading platform.
Tripeasy netted RMB200 million in revenue from its tour operations to Palau in 2014 to 2015. It claims 30% of the market share of China's tour operations to Palau. Mr Zhou said Tripeasy built a strong foothold in Palau since 2011, operating as flight charter service, tour operator and land operator. Since then, it has completed its service chain in Palau by investing in developing motor and yacht fleets, hotels, restaurants and markets in Palau.
Mr. Zhou also said the latest financing would also bring Tripeasy even more partner suppliers, and enhance its distribution and resources chain in Palau spanning accommodation, dining, recreation, yacht club and tourism property.
Leveraging its experience in designing theme travel products, Tripeasy will tap Palau's unspoiled environment to put together theme products for family vacation, MICE, scuba diving, art and photography tours, to satisfy diverse travel interests. Tripeasy will use funds from its latest financing to increase and improve land operating services and facilities.
The number of Chinese tourists visiting Palau has jumped from only around 100 in 2011 to 100,000 in 2015, according to official data. As Palau's tourism industry is growing rapidly fueling tourism related investments, Tripeasy will use capital investment to further take root in Palau as it plans for a listing on China's New Third Board in 2016.(Translation by David)