Shenzhen Airport plans to double international routes and expects its passenger throughput on international and regional routes to exceed 5.5 million trips by 2020, as total passenger volume at the airport may reach 55 million.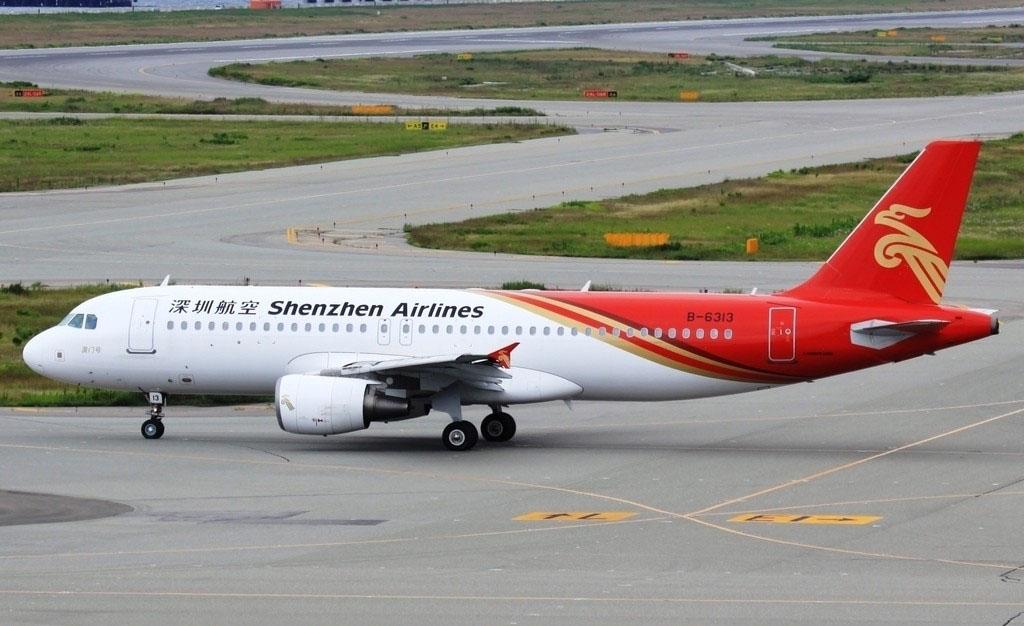 Air China subsidiary Shenzhen Airlines
Shenzhen city will allocate RMB11.2 billion (approx: US$1.76 billion) of the city's RMB40.48 billion (approx: US$6.39 billion) capital spending in its 2015 budget for the construction of the airport's third runway, and Terminal 4's land reclamation and soft foundation works.
Shenzhen Airport's capacity and profits go up
Shenzhen Airport recorded passenger throughput of 19.4363 million trips in the first half of the year, up 12.9% y-o-y. Aircraft take off and landing at the airport totaled 149,900 in the same period, up 10.8% y-o-y, indicating a higher growth rate for Shenzhen Airport than Guangzhou's Baiyun Airport.
Shenzhen Airport has benefited from increased capacity with the addition of its third terminal, and achieved 2.55% y-o-y growth in revenue totaled RMB2.218 billion (approx: US$350 million) in the first three quarters of the year. Net income for the period escalated 74.43% y-o-y to RMB332 million (approx: US$52.4 million).
Chinese airports rush to add international air routes
"While the impending implementation of 24-hour customs clearing will contribute to the growth of international air routes, the key driver for growth will be a carrier based in Shenzhen," aviation expert Zhijie Lin said.
Shenzhen Airport's main regional competitors are Guangzhou's Baiyun Airport and Hong Kong International Airport, both have a solid flag-carrier using them as a base. "China Southern Airlines is the largest carrier in Asia and Cathay Pacific is a top global carrier," Mr. Lin points out.
As a subsidiary of Air China, Shenzhen Airlines will have to steer its development plan in accordance with its parent company's overall strategy. Mr. Lin thinks Air China isn't planning to make Shenzhen Airport a hub now, and Shenzhen Airlines has limited strategic significance, as Air China wants it to focus on domestic air routes. Additionally, the air space of the Pearl River Delta is relatively saturated, and latecomer Shenzhen Airlines is in an uphill struggle to secure its share of air space and flight time slots for operating international routes.
Despite this, Shenzhen Airlines has managed to develop popular services from Shenzhen to Phuket and Osaka and added services to Bangkok this year, hence gaining an edge in its international operations to Southeast Asia, Japan and Korea. Meanwhile it also will inaugurate a direct service from Shenzhen to Tokyo on New Year's Day 2016. Other international air routes, to Kuala Lumpur, Ho Chi Min City and others, are also on the drawing board.
On the other hand, China Southern will start two services – Shenzhen-Sydney and Shenzhen-Wuhan-Dubai – on December 1, 2015 and January 1, 2016 respectively.
After inspecting the Shenzhen Free Trade Zone and Shenzhen Airport on October 15, the Civil Aviation Administration of China's director Jiaxiang Li suggested that Shenzhen develop more international air routes and flights to lay the foundation for spurring the development of a modernized and globalized innovative city.
"There is a high demand for international flight services in Shenzhen. Presently, Guangzhou and Hong Kong are leveraging ground and air transportation to divert many international tourists form Shenzhen," Mr. Lin said. But Shenzhen Airport will get its chance as airport operations diversify in Guangzhou and Hong Kong.(Translation by David)