China's first specialist vertical online platform for cruise services YLLY.com announced that it received an A Series financing from Sunflower Capital. The announcement was made in a joint press conference held by both parties aboard the Royal Caribbean's Quantum of the Seas liner. Following this financing round, the website's second, YLLY.com's market value is estimated to be over US$100 million.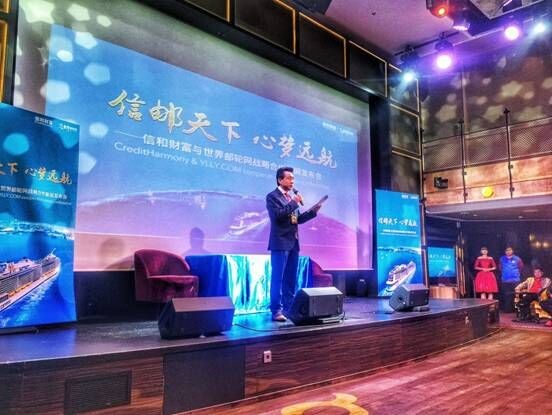 YLLY.com's chairman Steven Donne
YLLY.com was set up in 2013 by Bestours Software and launched on July 1 2015. The platform, supported by a team that has 15 years of experience in luxury cruise, aims to become a leading comprehensive platform for cruise search and bookings in China bringing popular international cruise products and new vacation lifestyles to the Chinese public.
YLLY.com is the only real-time interface for global cruise companies in China. As a vertical cruise platform, it has strong partnerships with 62 global cruise companies, offering users access to 84 types of unique cruise experiences that traverse and visit 13 global regions, 232 countries and 4,216 ports, operated by 500 liners across 28,000 routes.
Its user-friendly instant information sharing offers users the most up-to-date and complete cruise information, including product information, cruise company descriptions, liner reviews, global cruise routes and the ground conditions of individual destinations. It is also the first platform in China to consolidate information of destination ports and offer real-time search and booking for onshore sightseeing activities.
It is also the first website in China to offer an advanced enterprise resource planning (ERP) administration system and consignment sales system to ship charter operators and cruise packages operators for Korean and Japanese cruise routes.
YLLY.com's founder and chairman of the board Steven Donne is a Chinese- Canadian with 22 years of experience in tourism management. He started custom luxury travel brand Bestours in 2000.
In 2005, Bestours entered the international cruise market by launching its first cruise product, and over the next 10 years it has gradually brought more cruise products to the Chinese market. YLLY.com will be the key driving force that turns cruise travel from a niche to a popular product.
(Translation by David)