Great Britain's efforts to attract more Chinese visitors paid off with visitor numbers between April and June this year up 33% y-o-y, according to official statistics.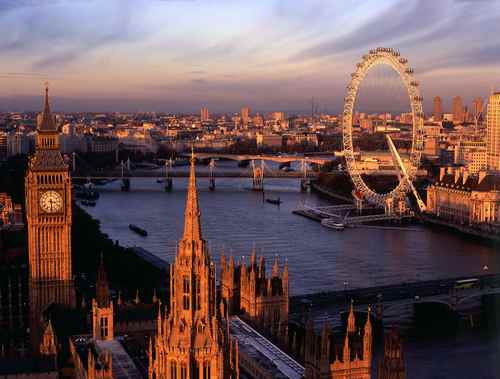 Britain's Office for National Statistics reported that 64,000 Chinese were issued visas to visit the country in the second quarter of the year.
While the number of Chinese visitors grew and the yuan appreciated in value against the pound, expenditure among Chinese visitors in Britain fell 6% to a total of 151 million pounds.
Tourism industry leaders in the UK have been targeting Chinese tourists for many years. Chinese visitors spend an average of 2,688 pounds and stay and average of 10 nights per person, compared with an average of six nights per person for all foreign visitors.
The British government invested 1.6 million pounds last year on a campaign to solicit Chinese-language name suggestions on the country's landmarks.
Britain's Chancellor of the Exchequer George Osborne has set aside 1.3 million pounds to launch a campaign that encourages Chinese travelers to share pictures of their trips in the UK online from October 26 to Christmas. The UK government expects at least 100 million Chinese to follow this campaign.
China's outbound tourism traffic is expected to exceed 120 million trips this year. The top five destinations are all in Asia, whereas European destinations France, Italy, Switzerland and Germany are among the top ten destinations.
Of the overseas visitor arrivals to Britain in the second quarter, 7.4 million came from continental Europe, one million came from the US and 152,000 came from India.
World Travel and Tourism Council's president David Scowsill said: "Chinese business and leisure travelers should be important to the UK. Imagine the boost to the UK retail and hospitality industries and the economy in general if the UK government was more progressive with visa processing for Chinese consumers."
Mr. Scowsill said that the UK could offset the disadvantage of being out of the Schengen zone by offering online visa processing that allows applicants to avoid queuing at consulates.
"We urge the government to think much more radically about this issue. It is extraordinary that the Chinese rank only number 34 among the top markets in terms of visits to the UK," he said.
Other issues include rules that bar Chinese students from working in the UK and a shortage of long-term visas issued to Chinese. The US has recently set the standard in the eyes of many Chinese with its 10-year visa while the UK only offers a one-year visa in comparison.(Translation by David)