Overseas island travel specialists Qulv announced it received US$20 million in its A Series financing round from Yuantai Investment Partners.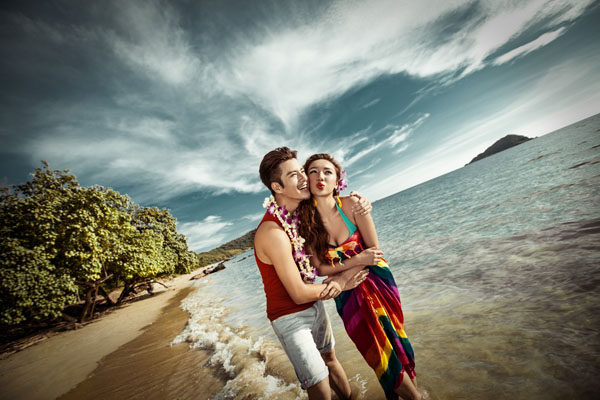 One fourth of Chinese traveling abroad choose island destinations
Qulv positions itself as an island travel online service provider in the outbound tourism market. It uses a flight + tourism reception business model to offer good value and unique destinations travel services to its users. With the rising disposable incomes and tourism spending among Chinese nationals, the outbound tourism market has become a major consumer market nationally.
One fourth of Chinese traveling abroad choose island destinations and Qulv is making steady gains in capturing this lucrative segment by offering a one-stop service to its users.
Qulv designs most of its products, and air tickets and accommodation are procured first hand. It uses charter flight service for island travel in order to be competitive on pricing. It is maintaining sizeable market shares for island travel to SEA, Pacific islands, Australia and New Zealand and African islands.
"Products must have a story behind them to become bestsellers," Qulv's founder and CEO Jie Luan said. Product content is becoming increasingly important. Standard itineraries are not conducive to experiencing the uniqueness of island destinations nor do they satisfy the diverse needs of island travelers.
Qulv applies its island product management experience and leverages the characteristics of different island destination to create themed customized tours such as wedding photoshoots, scuba diving and family vacations.
Qulv set up a branch in the Maldives last year and is setting up service centers in Sri Lanka, Bali, Sabah and Japan as well.
Qingji You, a partner at Yuantai Investment Partners, thinks that island tourism products stand apart from other outbound travel products,in that it atttracts families or in small groups who tend to take multiple trips a year. This type of travel also has longer duration to maximize the leisure enjoyment, and the travel itineraries is relatively simple yet diverse with lots of optional components.
Qulv has staked a presence in global island destinations in its bid to become market leader in the segment. Its next goal is to enrich its island travel product offerings and provide full-trip service with good quality control.
"Qulv is upgrading its mobile products and will upgrade its product design, packaging and display and service flow to the highest level. We will also continue expanding our destinations product resources and make reliable products to improve customer experience," Mr. Luan said.
He hopes that users of Qulv's resort products will encourage even more Chinese to try resort travel and promote awareness of the segment and most of all get a taste of the good life and the joy of travel.(Translation by David)