China National Tourism Administration's Chairman Jinzao Li will lead a delegation to the USA on September 9-12 to strengthen existing Sino-American tourism industry ties and build new partnerships to facilitate positive bilateral relations.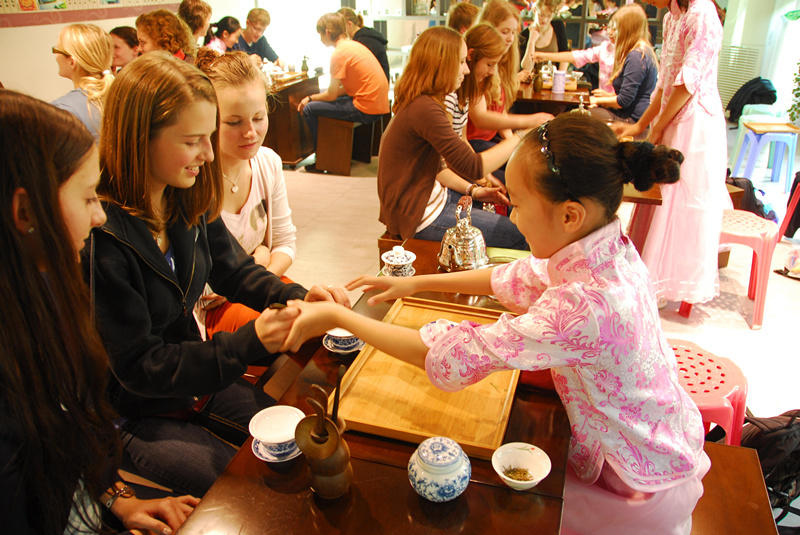 More Americans are also visiting China recently
The US is China's third largest visitor source market, and China received 2.093 million US visitors in 2014, whereas the number of Chinese visitors to the US grew 21% last year to reach a total of 2.188 million arrivals.
Two-way travel between the USA and China has been growing at an average rate of 7.6% annually and visitor traffic exceeded 22 million trips in total by the end of 2014. Chinese arrivals to the US could grow to 20 million trips by 2020 if it continues to grow at an annual rate of 10%.
Chinese visitors spent an average of US$5,414 per person in the USA in 2013, and total expenditure reached US$9.8 billion, equivalent to nearly 30% the USA's total service trade exports to China. In comparison, American visitors spent an average of US$3,036 per person in China and contributed around US$6.3 billion in tourism
One US economist has estimated that one job is created for every 65 visitors, which would mean 340,000 jobs have been created for the two countries over the last eight years of tourism exchange.
"The deepening of Sino-US tourism industry exchange is reflected in stronger partnerships and local market penetration on both sides. Both countries' regional tourism bureaus, tourism associations, travel businesses and private organizations are increasing interaction, partnership and making gains together. US visitors are also venturing beyond the first-tier Chinese cities to the second- or third-tier cities," China Tourism Academy's Dean Bin Dai said. "The level of Sino-Chinese tourism cooperation is a momentous opportunity and must be greatly welcomed by the people of both nations," he said.
One observer said China and America are both major tourism powers with extensive resources and broad distribution networks stretching far and wide, connecting a trove of first and second-tier cities each with unique tourism resources of their own.
Future development should focus on extending development past first-tier cities to second- and third-tier cities and providing support and incentives to set up regular meetings or video conferencing events for the tourism businesses of second- and third-tier city on both sides to link up with partners for promotion. The development of unique local products should also be encouraged to attract visitors from target markets.
CNTA's Mr. Li hopes to further tap the potential of Sino-US tourism industry during his visit and find ways to expand the market scale to achieve the goal of having five million trips annually in two-way travel.(Translation by David)