Shanghai-based Jin Jiang Hotels Group has announced it is working with related organizations on making cash-based acquisitions of compatible hotel assets from third parties.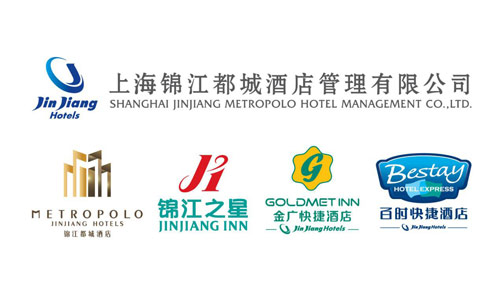 Jin Jiang Hotel Group's domestic hotel brands
The company said in a statement that the scope and valuation of the assets involved have still not been determined and all transactions are still under negotiations at this stage.
Jin Jiang Hotels has suspended trading on its shares since July 21 for the purpose of asset restructuring and has since issued four more share trading suspension notices.
In July, sources claimed Jin Jiang was making a strategic investment in top hotel group Plateno Group for a multi-level link up of loyalty membership schemes, information systems and procurement on the basis that both parties retained their independent operations and brands.
On March 1, wholly-owned subsidiary of Jin Jiang International Hotels Group signed an agreement with US-based Starwood Hotels and Resorts to acquire France-based Louvre Hotels Group. Jin Jiang had earlier announced that it would leverage acquisitions and investment to overtake Hilton Hotels as the third largest hotel group in the world within five years.
Plateno Group has 298,000 rooms and Jin Jiang Hotels has 178,000 rooms. That comes to a total of 476,000 rooms between them, according to the China Tourist Hotels Association's latest data. Current top-ranked hotel group Homeinns Hotel Group has 316,000 rooms and Huazhu Hotels (China Lodging Group) has 270,000 rooms.
Plateno Group and Ctrip have strong capital links and jointly hold shares in major OTA eLong when they acquired Expedia's 62.4% stake in eLong last May. Ctrip is now the largest single shareholder of eLong with a 37.6% stake and Plateno Group holds a 30% stake. Plateno Group's president Alex Zheng previously held positions at Ctrip, and Crrip has a 4% stake in Plateno's parent company Keystone Group, set up by Alex Zheng and partners.
These factors would make the successful merger of Jin Jiang Hotels and Plateno Group a move that would affect the power play of the online hotel bookings segment as well the overall hotel industry in China.(Translation by David)