Uber has begun a trial run of new carpooling function "Peoples' Uber +", in the Shanghai metropolitan area. The function is said to able to help users save up to 30% on fares,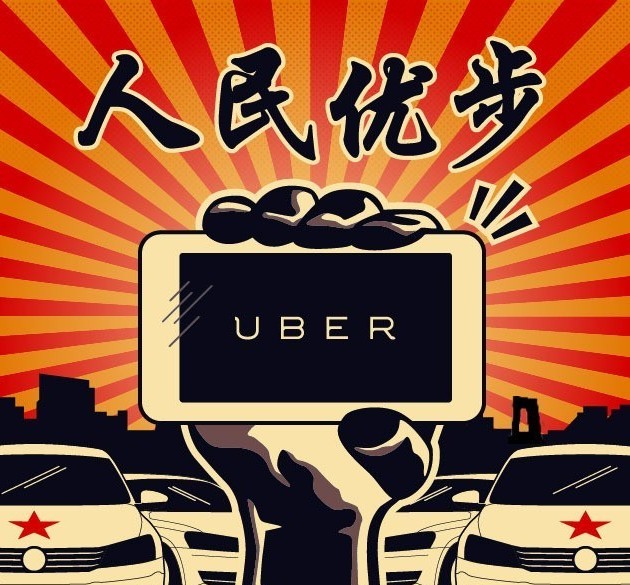 People's Uber advertisement
The new function lets Shanghai Uber users choose either "paired carpool" or "single passenger ride" after entering into the Uber app a destination anywhere within the MTR loop line No. 4. If they choose "paired carpool", Uber's system will automatically pair them with a user in the vicinity who has similar ride specifications and the carpoolers will get a 30% fare discount.
Uber China's strategy director Zhen Liu said it plans to launch a carpooling product called UberPool in several major Chinese cities this year. UberPool debuted in San Francisco and has since been launched in Paris, New York and Los Angeles. UberPool orders now make up 50% of Uber's total orders in San Francisco.
Uber China said UberPool will be launched in China as "Peoples' Uber +" in Chengdu, Beijing, Hangzhou, Shanghai, Guangzhou and Shenzhen. The six Chinese cities will comprise half of the 12 global cities where the service is available.
Ms. Liu said the calculation of the new service's pickup point, route and destination is wholly reliant on a dynamic algorithm and it will help increase revenue for drivers by 20%-30% while greatly reducing fares for passengers.
Uber's biggest Chinese rival Didi-Kuaidi had previously launched a zero commission "Didi Shunfeng" carpool service for car owners and passengers. Didi Shunfeng had 3.1 million car owners signed up and over 3.6 million passengers within two months of its launch, making it China's largest carpool platform in terms of service coverage and transaction volume.
Didi-Kuaidi and Uber have the largest number of active users in China and hold 82.3% and 14.9%'s market share respectively, while car rental giant CAR Inc is ranked third and closing in fast on Uber with a 10.7% share, according to an August data report by Analysis.
Didi-Kuaidi is backed by two of China's largest IT companies, Alibaba and Tencent, and Tencent's Wechat, the most popular social messaging app in China, has banned or freeze out Uber on all its accounts to block its local penetration.
Uber's senior vice president for business Emil Michael said he hopes Tencent will end its blockade and give Uber more chances to compete and develop in the future.(Translation by David)