Amid China's red-hot tourism market, the country's three internet giants — Baidu, Alibaba and Tencent (BAT) — are looking to grab a large share of the burgeoning business. Leading online travel websites Crip and Qunar may best their attempts as the two increasingly embrace the online-to-offline (O2O) model, reports Beijing's Economic Observer.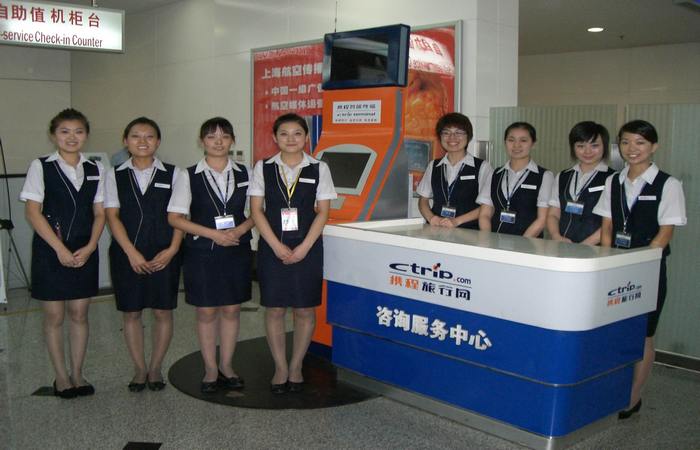 Top OTA Ctrip is boosting its offline presence for an O2O model
The country's online travel agency market, led by Ctrip and Qunar and the local O2O online restaurant review and group-buying market represented by Meitun and DianPing, are considered two booming tourism-related industries worth more than 1 trillion yuan (US$156.6 billion) each, according to the report.
The boom in the tourism industry has been mainly boosted by the rapid expansion of the country's middle class, said the report.
In a search for new growth areas, BAT companies have set their sights on the rapidly developing online tourism sector since 2011 when Baidu first invested in Qunar. Over the past four years, Baidu has invested billions of yuan in Qunar.
In 2014, Alibaba launched a new branch, Alitrip.com, to replace its tourism arm Taobao Travel, as its weapon of choice for dominating the fast-growing online travel market.
Tencent has invested in LY.com, China's leading online leisure travel service, as well as travel website eLong.
However, the online travel agent market remains dominated by Ctrip which commands 51% of the market, according to an industry report revealed earlier this year.
Last year, Ctrip and Qunar took 49% and 27% of China's online travel market, respectively, data showed.
Mobile transactions are seen as a key earnings driver for online travel agencies. Mobile internet users in China reached 557 million in 2014, with mobile travel booking penetration hitting 24%, according to an industry report.
For example, the mobile contribution to total online bookings reached 70% for Ctrip and 60% for Qunar in the first quarter this year.
A major factor enabling Ctrip and Qunar to remain the major players in the online travel market is that they have made enormous investments to integrate online-to-offline resources to support their operations, according to the report.
Read original article