Wanda Hotels and Resorts expects to have 85 five-star luxury hotels in China by the end of 2015, 38 of which will be managed by international hotel brands and 47 will be directly operated under its own international luxury hotel brands.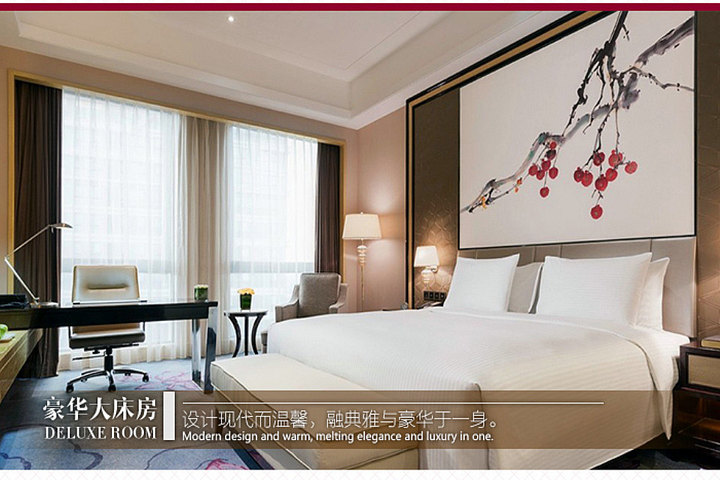 Deluxe double at the Wanda Realm Hotel Guangzhou
Wanda Hotels and Resorts operate three brands - Wanda Realm, Wanda Vista and Wanda Reign. The Wand Realm has eight properties across China. Wanda's first resort hotel, Xishuangbanna International Resort Wanda Vista, will open on September 29, and the Hohhot Wanda Vista Hotel will open in November. The Wanda Reign Hotel will open in Chengdu on December 18.
Having expanded its domestic hotel portfolio, Wanda Hotels announced it would officially enter overseas markets in 2018 and aimed to have 160 hotels worldwide by 2020, in cities like London, Madrid, Los Angeles, Chicago, Sydney and the Gold Coast.(Translation by David)