Major Chinese OTA Qunar has filed a complaint with the PRC Ministry of Commerce (MOC) against its arch rival and China's top OTA Ctrip, accusing the latter of breaching the PRC's Anti-Monopoly Law and the State's declaration threshold guidelines in its acquisition of eLong.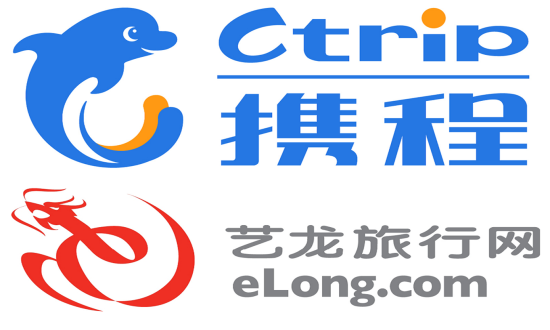 This is the third anti-trust case in China's online business market, following the high profile cases against the mega merger of Didi-Kuaidi taxi apps and lifestyle website 58.com's acquisition of competitor Ganji.com.
eLong's largest shareholder Expedia sold its 62.4% stake in the OTA in May this year to a consortium of four Chinese companies: Ctrip, Plateno Group, Keystone Group and Plateno-Luxuriant Holdings. Ctrip became the largest shareholder of eLong after the transaction.
Qunar claims that the acquisition has given Ctrip effective control over eLong as well as a combined share of over 50% of China's online hotel bookings market. Although Ctrip's new dominant position exceeds standard limit that mandates declaration under the State Council Provision on the notification of Concentration of Undertakings (Law 529), it has not made a declaration with the MOC yet.
Qunar also accuses Ctrip of using its control of eLong to create a monopoly in China's travel market and put pressure on the hotel industry supply chain by demanding them to cut business ties with Qunar or withhold the lowest prices in a bit to squeeze out their bitter rival.
In its complaint, Qunar has requested MOC to immediately freeze the Ctrip-eLong transaction for an investigation as well as place limitations in share and asset processing, operational transfer, and impose penalties and reverse the transaction's negative impact on competitors.
For its part, Ctrip claims it only made a strategic investment in eLong and is merely a minority shareholder among many shareholders. It says China's travel market is huge and Ctrip and eLong only take up 5% of the domestic market now and can't realistically impact the entire industry. Ctrip also accuses Qunar of undeclared acquisitions and says it will file its own report with the MOC against its rival.
Ctrip cabal in eLong?
After the May transaction, Ctrip holds 36.36% of eLong's shares and 47.72% voting rights, while Plateno Group holds a 22.32% stake and 29.30% voting rights, and Luxuriant Holdings has a 3.72% stake and 4.88% voting rights.
However, the four companies have convoluted links, according to Qunar, and it points out that Plateno Group's president Alex Zheng previously held the positions of vice president, south China regional director and marketing vice president of Ctrip. Also, Ctrip already held a 4% stake in Plateno's parent company Keystone Group at the time Alex Zheng and others set up the Plateno Group.
Liqun Wang of Luxuriant Holdings, and eLong transaction signee, is also the president of Stone Capital, which set up a joint venture SkySea Holding International Ltd. with Ctrip in 2013.
Qunar has also pointed out that after the transaction, eLong's board of directors shrank form 11 to 10 members, five of them appointed by Ctrip connected new shareholders.
In July, eLong appointed Jiang Hao as its CEO, replacing Guangfu Cui, and Rong Zhou as its chief strategy officer. Mr. Hao was formerly CEO of Wi-Fi service operations at Ctrip and Mr. Zhou was previously vice president of Ctrip and its cruise company SkySea Holding.
Citing the above evidence, Qunar accuses Ctrip of using the acquisition and its affiliated companies to seize control of half of eLong's board of directors and place their own CEO to gain full control of eLong.
Even if Ctrip didn't have sole control of eLong, its combined stake with Plateno Group is up to 58.68%. This should be considered joint control and would classify as a concentration of undertakings.
Ctrip reported global revenue of RMB7.767 billion (approx: US$1.25 billion) for 2014, and eLong reported RMB1.163 billion (approx: US$187.2 million) for the same year. While the companies' financial reports did not reveal domestic revenues, Qunar claims 80% of the two companies' global revenues were derived locally, indicating they have reached the threshold for mandatory declaration according to clause 529 of State Law.(Translation by David)