ChinaTravelNews – Online local travel service Yikuaiqu announced it received RMB25 million (approx: US$4 million) in an A+ financing round. Following its announcement, Yikuaiqu's co-founder and chief marketing officer Min Xu spoke to ChinaTravelNews's reporter in an exclusive interview.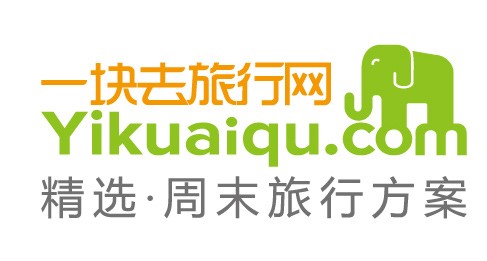 Annual profit grows 10-fold for Yikuaiqu after switching to local travel
Established in July 2012, Yikuaiqu began as a smart-guide and service that offered navigation and tour guide information for attractions. It changed direction in March 2013 and embarked on local travel booking. "The tour guide information service was based on open partnerships and was not making profits. However, we built up a rich portfolio and formed good business relationships among attractions in the process, which helped us slowly segue into bookings for attraction tickets and local travel packages," Mr. Xu said.
Yikuaiqu now offers mainly attraction tickets, resort hotels and "attractions + hotel" products directly on their website, app, Wechat account and online Tmall store. They are also a sourcing vendor and service provider on major platforms like Ctrip, Lvmama, Qunar, Meituan and Taotravel, servicing mid-range local travelers. In the past two years, its local travel operations have grown 10 times every year. Currently, its monthly transactions tops RMB30 million in value.
Quality control key for businesses in overcrowded segment
Yikuaiqu has made it a priority to ensure consistent product quality, as the company perceives that the local travel sector, still in the developing stage, lacks consistency in product and service standards. In order the ensure quality, Yikuaiqu aims to secure listings of five-star hotels and boutique hotels as a starting point, and adopt a rating system that staff use to evaluate and formulate a listing standard based on a list of criteria including the distance between a hotel and nearby attractions and hotel ratings.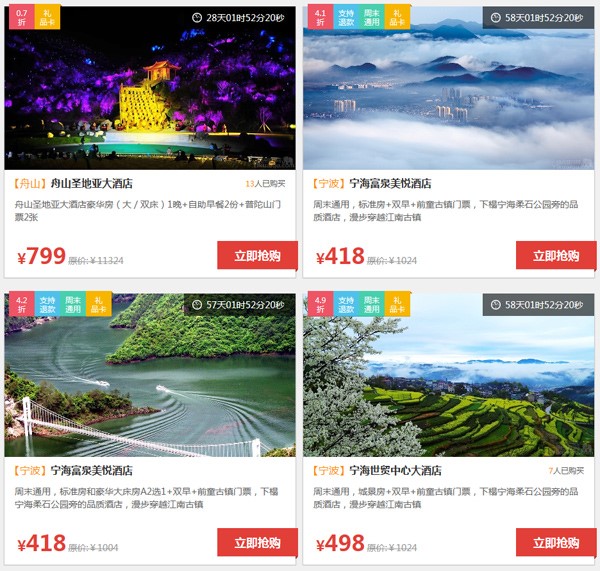 Yikuaiqu also sends its staff to photograph and experience each listed attraction and product in order to offer useful and illustrated information for users.
Mr. Xu said the local travel segment is crowded as major players like Tuniu and LY.com are also muscling in. This underscores the importance of quality control in order to win customers, especially repeat customers. "We will need to firmly instill our core values in the early stages if we want to ensure good service in the future," he said.
Local travel outside one's locality will increase in China
Headquartered in Guangzhou, Yikuaiqu concentrates its efforts in building its business in the neighborhoods of Guangzhou, Shanghai and Hangzhou in the south and east coast of China. It has also set up direct sourcing branches in Beijing, Shanghai, Chengdu, Changzhou, Guilin and Sanya, and will add more than 15 branches in the north and southwest regions of China with its latest financing.
As with most online businesses in China, Yikuaiqi is using Wechat as an important sales channel. It has more than 500,000 Wechat followers who access its two specialized Wechat accounts, "Attractions discount tickets" and " Yikuaiqu Travel", to join one of the many customized Wechat groups and take part in discussions before booking local travel products.
However, Mr. Xu has bigger plans for his platform: "The weekend travel segment will slowly break out of its regional constraints. For example, a Guangzhou user who has arranged his own transportation to Hangzhou will still need to access and use local travel, in another word, local travel by non-locals.(Translation by David)