Major Chinese OTA eLong today reported unaudited financial results for the second quarter ended June 30, 2015.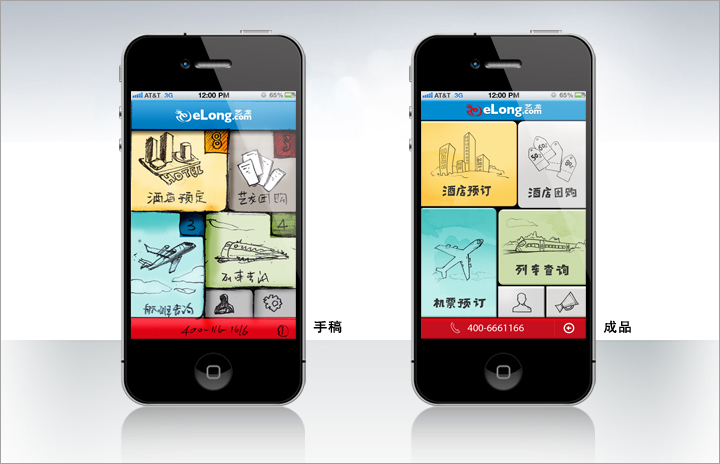 eLong to focus on mobile accomodation
"We are facing fierce competition in China, but eLong is well positioned with a strong leadership team, significant customer base, and adequate cash balance. The eLong board of directors and management team will focus more on the mobile accommodation market place and invest more in mobile products, our technology team and promotion to achieve a solid room night growth rate with more balance between our revenues and spending," said Hao Jiang, Chief Executive Officer of eLong. "We believe the accommodation space is large enough for significant future growth for us and will drive eLong to be an accommodation-focused company."
Some highlights of eLong's Q2 2015 were:
• Accommodation reservation room nights increased 36% to 11.4 million room nights compared to 8.3 million in the prior year period.
• Gross revenue earned from accommodation reservation (Non-GAAP) reached RMB363 million, increasing 10% in the second quarter of 2015 compared to the same period in 2014.
• Mobile bookings comprised more than 75% of eLong brand room nights in the second quarter, and cumulative downloads of eLong mobile apps reached approximately 290 million.
• Domestic hotel coverage network expanded 142% to over 290,000 domestic hotels as of June 30, 2015, compared to 120,000 as of June 30, 2014.
• More than 50,000 properties have contracted to use the free, cloud-based, multi-device hotel property management systems, Yunzhanggui and Zhuzhe, produced by our investee companies.
Business Results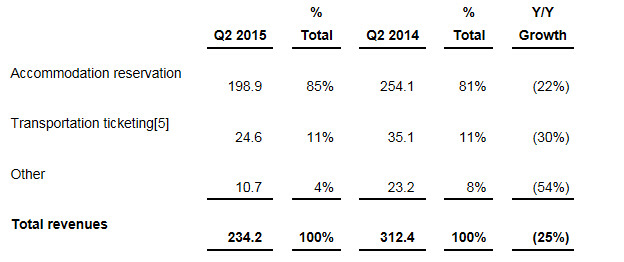 Earlier on May 22, Expedia sold its entire interest in Elong to Chinese buyer group that included Ctrip.com International, Keystone Lodging Holdings, Plateno Group and Luxuriant Holdings. Upon the completion of the deal, the buyers held a 37.6% equity interest including a small interest purchased from eLong's former CEO Guangfu Cui,.
After the acquisition eLong announced the appointment of Mr. Hao Jiang as its Chief Executive Officer, effective July 8, 2015. Mr. Jiang takes over from former CEO Guangfu Cui, its former Chief Executive Officer, will continue to provide services as a consultant.
In a further development, Chinese internet giant and eLong shareholder Tencent has just sent eLong a non-binding proposal letter proposing a "going-private" transaction to buyout eLong for US$18 in cash per ADS.
eLong press release