It seems par for the course that easier entry to several countries is handing a long-range driver to China's globetrotting golfers.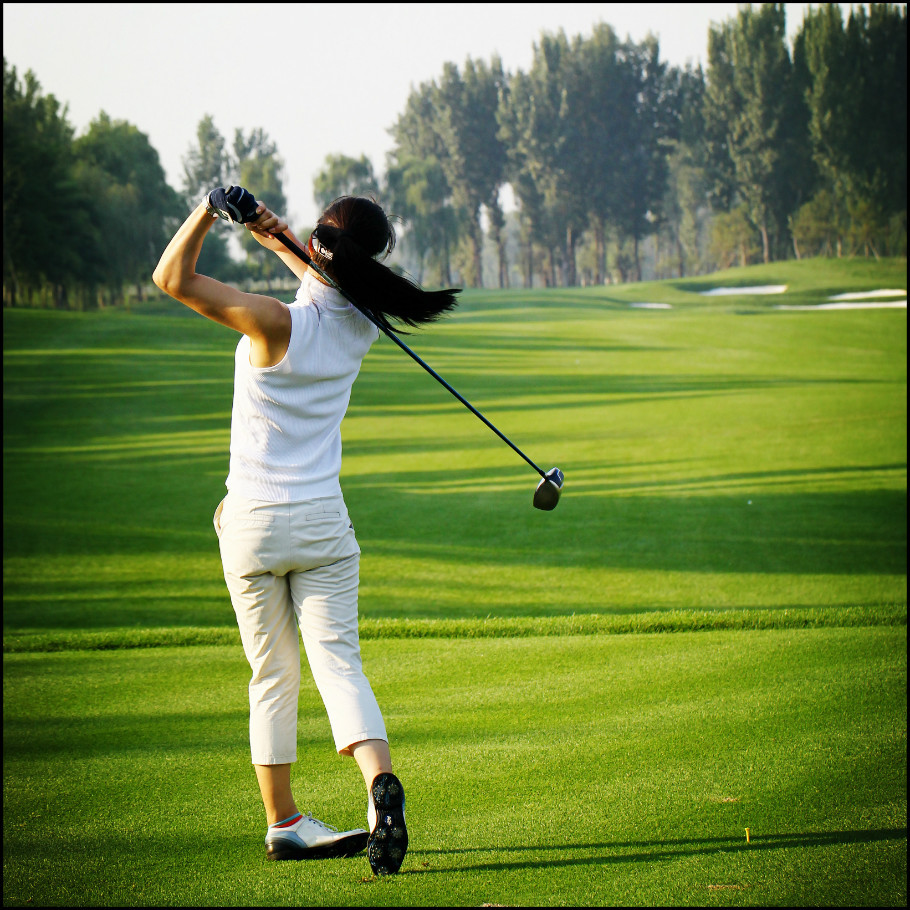 Golfing abroad is gaining popularity among Chinese
The Republic of Korea's visa exemption for Chinese visitors to Jeju Island and Thailand's visa-on-arrival policy, as well as their proximity, will likely help them attract more Chinese visitors, particularly as China's central government cracks down on illegal courses and restricts certain officials' memberships to clubs to curb corruption.
Chinese favorites include Nine Bridges and Pinx golf clubs in Jeju, and Alpine and Chiangmai Highlands golf resorts in Thailand.
Those who believe the grass is greener on the other side of the globe can head to the United Kingdom, Spain, Switzerland and Canada, says Fu Han, golf-operations manager of China's biggest online travel agency, Ctrip.
Canada and China reciprocally began issuing multiple-entry visas, including tourism visas valid up to 10 years in March. The United States began offering such visas last November.
Chinese tourists can normally get visas to the United States and Europe in 15-20 working days, Fu says. They can visit the UK and Ireland using a single travel visa, thanks to the British Irish Visa Scheme launched last October.
The increasing number of matches and the growing influence of the US Masters, the US Open, The Open and the PGA Championship are luring Chinese golfers overseas, Fu says.
"They want to go abroad to watch those matches and play in their host countries."
Foreign courses are generally better value-for-money. They are higher quality yet affordable, insiders say.
The U.S.
"The US is a top golf destination," a Ctrip officer says.
West Coast visitors can hit the greens of Cypress Point Club and Torrey Pines in California, and Bandon Dunes Golf Resort in Oregon. East Coast arrivals can visit TPC Sawgrass Stadium Course in Florida.
Bandon Dunes' five courses overlook the Pacific. Sweeping views meet wide-ranging challenges. Pebble Beach is on the coast and offers ideal weather.
But Chinese agencies have better developed comprehensive tourism products on the East Coast, making them better for families, Beijing-based golf expert Amos Chen says.
"For example, Florida has Disneyland, and is thus an ideal choice for mixing golfing and parent-child experiences."
Ireland
Mild weather and breathtaking scenery make Ireland an ideal golf getaway.
The country's courses are also challenging. About 30 percent of natural links courses are spread across the country's coastline. Ireland is home to more than 400 golf clubs.
During summer, days are long-the sun rises at 6:30, and sets about 10 pm, providing plenty of playing time.
Portmarnock Golf Club, north of Dublin, ranks among the world's top fairways.
It has 18 classic holes, each in different directions. It is a favorite of Tiger Woods. Paul McGinley called it "probably the fairest links-golf course I have ever played".
County Kerry hosts the globally celebrated Ballybunion Old and Cashen courses against rugged Atlantic shoreline.
Arnold Palmer designed a links course at Tralee, near Ballybunion.
The acclaimed Waterville Golf Links is set on the scenic Ring of Kerry. Dingle hosts the renowned Dooks and Ceann Sibeal courses.
Chinese mainland
Golfers looking to save cash or air miles and be cool-in every sense of the term-can head to Yunnan's provincial capital Kunming and Jilin province's Changbai Mountains.
Jilin's Birch Ridge and Pine Mountain clubs host 18 holes in forest surroundings.
Kunming's Spring City Golf and Lake Resort offers mountain-and-lake courses. The city's Stoneforest International Country Club has three 18-hole international-championship-level courses designed by Brian Curley-Yufeng Ridge, Masters' Resort and Leaders' Peak.
Ctrip's Fu says such coastal cities as Shandong province's Qingdao and Yantai offer ocean views and cool sea breezes.
On course
The more countries liberalize their visa policies, the more their courses will lure Chinese golfers.
Many of these providers agree their host countries' policies will prove a hole in one.
Read original article