Family outing platform, Maitao, has recently announced it received RMB40 million (approx: US$6.44 million) in its A Series financing round. The investment was led by Kaiwu Capital and Walden International with participation by the Success Fund.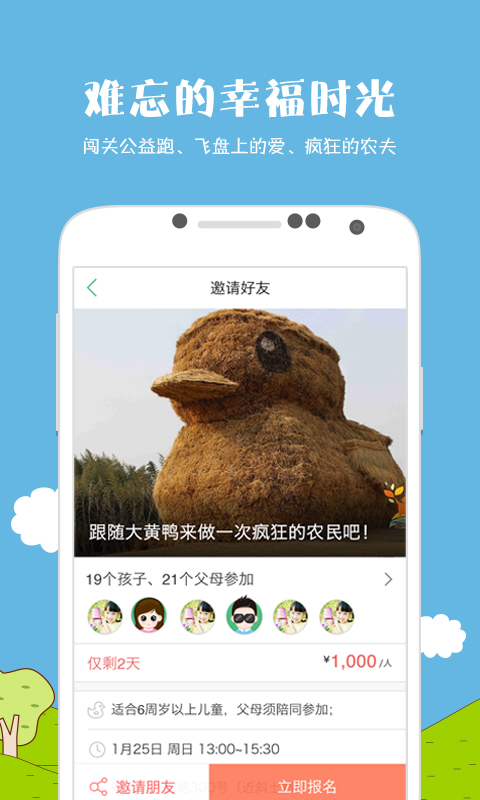 Maitao app
Maitao's founder and CEO Zhen Xie said his team has made experience in growth the core of its rich selection of over 1,000 family outing products. Maitao is also launching the 2.0 Beta version of its "Kid's Hobby Academy" product series.
Mr. Xie started Maitao in September 2014 as a project under the Shanghai-based Cornfield Cultural Media company.
Maitao is a C2B business model platform that focuses on providing a communication channel and information platform for suppliers and customers in the family outing market. Its platform has achieved high repeat usage and purchase-per-customer rates of its two main product lines, which are family themed outings and long-haul vacations.
Maitao is also entering the niche of children's experiential activities that mostly allow users to customize interactive experiential projects.
Maitao matches destinations and member requests to create Wechat groups where users can gather and give feedback to the company. Supplier can also collect requests and present proposals and get continual feedback on products via the Wechat groups.
Mr. Xie said that Wechat groups have become an effective way to interact as they strengthen the social aspect and clarify users' requirements while creating an feeling of mutual contribution for all parties involved. In the future Maitao will develop an original communication tool and solutions for its suppliers and users.(Translation by David)