ChinaTravelNews – B2B outbound destination travel specialist Lixing.Biz received an investment of RMB10 million (approx: US$1.6 million) from Buttonwood Capital to accelerate the creation of a highly efficient partitioned outbound leisure travel platform.
Launch in July 2014, Lixing.Biz focuses on providing supply chain management for highly fragmented independent outbound travel. It applies specialized analysis of local tours, entertainment, shopping and amusement products offered by hundreds of suppliers to match and create an inventory model for suppliers.
After building an extensive global inventory, Lixing.Biz started a full-scale integration and revolutionized its short-haul destinations product resources with a special emphasis on Japan, Korea, Taiwan, Singapore Hong Kong and Macau. Short-haul travel products currently make up almost 70% of Lixing.Biz's sales, at an average monthly turnover of close to 7 million yuan, in line with the expectations of its founder and CEO Donghong Lin. Culturally rich European destinations are top sellers among Lixing.Biz's long-haul destinations that also include North American destinations.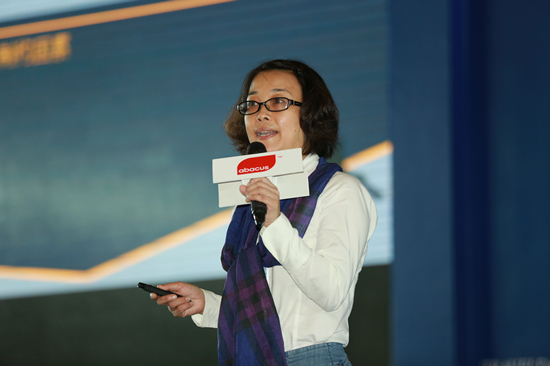 Lixing.Biz founder and CEO Donghong Lin
Ms. Lin was a senior executive in various departments including air tickets, corporate travel and hotel bookings at Mangocity.com for eight years before starting Lixing.Biz.
After making it into China's top ten OTA ranking, Lixing.Biz began to focus on making new service channels and has already partnered with nearly 100 new apps. Ms. Lin sees the future of travel as increasingly diverse and individualized with apps playing an important role in promoting a "less is more" economic environment in the travel industry by offering targeted operations and services to different segments of customers.
Buttonwood Capital's president and investment director Zixin Gan said: "At a time when most of Lixing.Biz's peers are mired in price wars to vie for volume in the unruly destination travel market, experiential independent outbound travel symbolic of quality middle-class lifestyle is the strategic higher ground for taking the industry to the next level. Lixing.Biz bases its product development process on users' experiential needs to cater to the future trend of crowdsourcing."
Ms. Lin said: "Supply chain management businesses in mature western markets are extremely efficient and attractive to investors, as in the cases of GTA or Bedsonline. Meanwhile China's online travel distribution is undergoing subtle yet significant changes, and presents tremendous opportunities for growth to supply chain managers like Lixing.Biz that focuse on products, content and technology services tremendous opportunities for growth."(Translation by David)