Disney Chairman and CEO Bob Iger revealed a scale model of the world-class theme park and displays showcasing key highlights of unique attractions, entertainment, dining and hotels at a presentation held today at the Shanghai Expo Centre.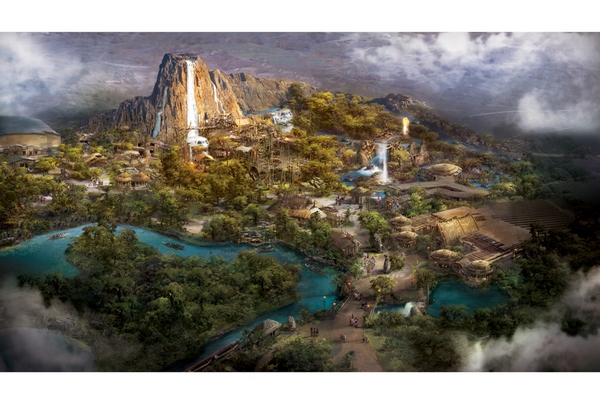 "We are building something truly special here in Shanghai that not only showcases the best of Disney's storytelling but also celebrates and incorporates China's incredibly rich heritage to create a one-of-a-kind destination that will delight and entertain the people of China for generations to come," said Iger. "We are taking everything we've learned from our six decades of exceeding expectations – along with our relentless innovation and famous creativity to create a truly magical place that is both authentically Disney and distinctly Chinese."
A joint venture of Disney and its partner Shanghai Shendi Group, Shanghai Disneyland is designed to appeal to Chinese guests – taking the best of Disney and delivering it in a way that is created especially for this audience.
Since breaking ground in 2011, Disney and Shanghai Shendi Group announced that they were expanding the park by adding additional attractions and entertainment to allow more guests to have a spectacular Disney experience at Grand Opening in spring of 2016.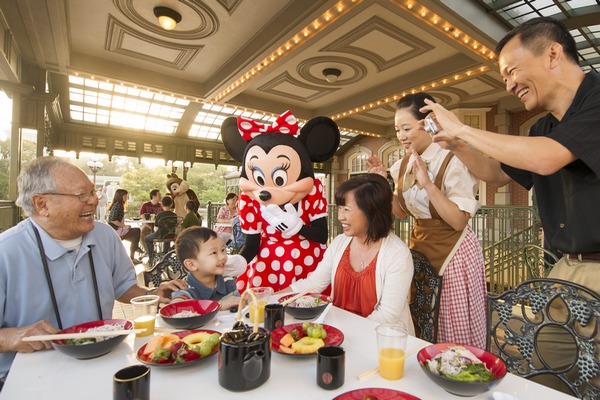 Shanghai Disney Resort, part of the Shanghai International Tourism and Resorts Zone, is a complete vacation destination and at opening will include:
· Shanghai Disneyland, a theme park with six themed lands: Adventure Isle, Gardens of Imagination, Mickey Avenue, Tomorrowland, Treasure Cove and Fantasyland, with its Enchanted Storybook Castle.
· ​Shanghai Disneyland Hotel and Toy Story Hotel, imaginatively themed and adjacent to the theme park.
​· Disneytown, an international shopping, dining and entertainment district, adjacent to Shanghai Disneyland and including the Walt Disney Grand Theatre, home to the first-ever Mandarin production of the Broadway hit Disney's THE LION KING.
· ​Wishing Star Park, a central point of the resort with beautiful gardens, a walking path and a glittering lake.
A Disney Park filled with "firsts"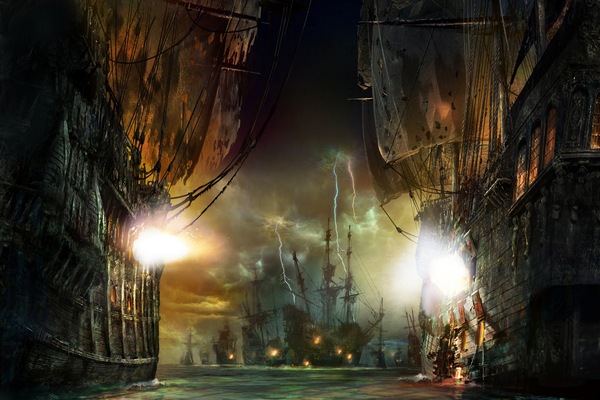 Shanghai Disneyland's iconic Enchanted Storybook Castle will be the tallest, largest and most interactive castle at any Disney theme park. It's also the first castle in a Disney theme park that represents all the Disney princesses. Other "firsts" at Shanghai Disneyland will include:
· Adventure Isle, a mysterious land, with an ancient legend about a native tribe, a giant, reptilian creature, and the mighty Roaring Mountain.
· Voyage to the Crystal Grotto, an enchanting, new excursion that celebrates classic Disney tales of magic and imagination as it travels the waters of Fantasyland, going underneath Enchanted Story Book Castle for a finale never before seen inside a castle.
· Tomorrowland, a venue with an original design and new attractions to celebrate the hope, optimism and potential of the future, created especially for the people of China.
· TRON Lightcycle Power Run, which promises to be one of the most thrilling attractions at a Disney park, with a twisting, turning track, high speeds, rich storytelling and a breathtaking view of Shanghai Disneyland.
· Garden of the Twelve Friends, where animals of the Chinese zodiac are re-imagined as Disney and Disney•Pixar characters.
· Treasure Cove, the first pirate-themed land at a Disney park, leveraging innovative technologies in the new Pirates of the Caribbean – Battle for the Sunken Treasure and a stunt show spectacular featuring Captain Jack Sparrow.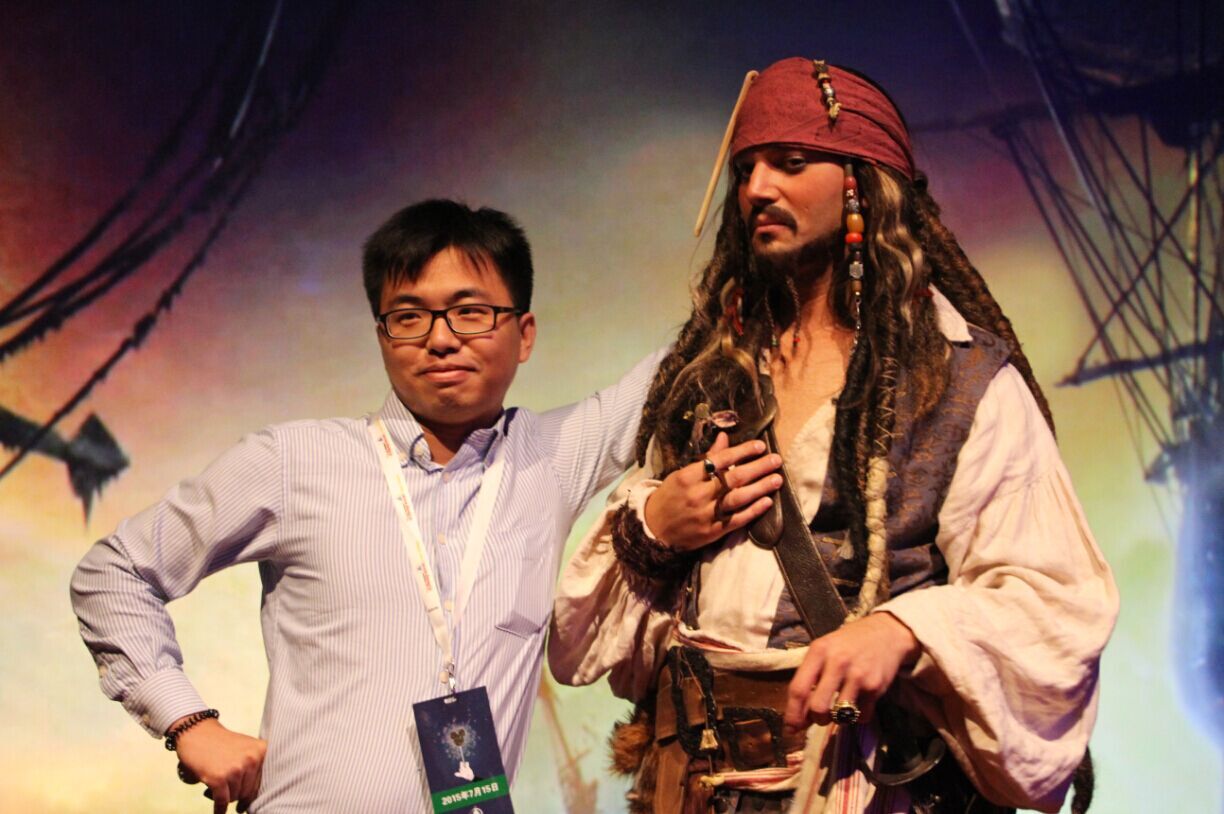 ChinaTravelNews reporter Xianhao Zeng poses with a friend
Walt Disney Company and Shanghai Shendi Group
The Walt Disney Company and Shanghai Shendi Group have joined together to invest 24.5 billion yuan (US$3.7 billion) for the new theme park and an additional 4.5 billion yuan (US$0.7 billion) to build other aspects of the Shanghai Disney Resort. As part of the agreement, two owner companies were formed with Shanghai Shendi Group holding 57% of the shares and Disney holding the remaining 43% of shares.
The resort's management structure consists of three companies:
1. Shanghai International Theme Park Company Limited - 43% owned by Disney, 57% owned by Shanghai Shendi Group - ownership company for theme parks within the resort
2. Shanghai International Theme Park and Resort Management Company Limited - 70% owned by Disney, 30% owned by Shanghai Shendi Group - manages the resort as a whole as well as the project to develop it, on behalf of the ownership companies
Shanghai Shendi Group itself comprises three companies:
1. Shanghai Lujiazui (Group) Company Limited
2. Shanghai Radio, Film and Television Development Company Limited
3. Jinjiang International Group Holding Company
Read original article