ChinaTravelNews, Ritesh Gupta - Post Expedia's decision to sell its equity stake in eLong, it is expected that the operations of eLong would solely focus on the online hotel booking segment. The plan from here on may be to replicate the model of priceline group's booking.com, an established online hotel intermediary.
The development emerged as Expedia sold its 62.4% majority stake in eLong in all–cash transaction to Ctrip, Keystone Lodging Holdings, Plateno Group and Luxuriant Holdings for a total purchase price of $671m or so. elong will remain as a public company and will operate independently.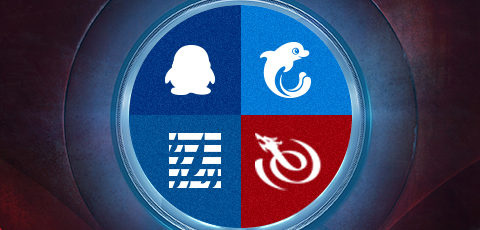 "Ctrip isn't going to take over 100% stake in eLong, and will keep it as a public company in order to gain approval from the regulatory body. There are concerns about the anti-competition charge by the regulatory body so they keep talking to various investors, such as Wanda, Tencent etc. But none of them are interested in minority stake. But in case of hotel chain Plateno Group, the organization has its own strategic thinking about this deal. So that's why they have gone ahead with this deal," explained Charlie Li, Founder & CEO, TravelDaily China.
Sticking to lodging
Unlike its competitors, eLong has refrained from pitching its business as a "one-stop shop"for all travel-related services. Rather the OTA's major focus has been on the lodging category. The OTA's hotel reservation volume crossed 34m-mark room nights at the end of last year, compared to 25.8 million room nights in 2013.
Guangfu Cui will continue to lead the OTA as its CEO. As for the personnel, there isn't any official word on lay-off. eLong will continue to have an association with Expedia in terms of cooperating with hotel content (eLong would provide China-related and Expedia would cooperate with international content), but again it isn't clear whether this deal is going to be an exclusive one. As of now Expedia has rather a feeble presence with hotels.com and corporate travel business Egencia, but it seems Expedia has backed off for the moment from this market.
While details of the new hotel platform are yet to be out, it is expected that the scale of the hotel segment would be much larger, considering the expected synergy resulting from Ctrip and eLong's hotel content, coverage and contracting team.
At the same time, one can also expect stronger grip over expenditure incurred, deviating from the way eLong was scaling up the business over the last couple of years.
In fact, eLong's 2014 performance witnessed the OTA posting its largest annual operating and net losses since its inception. Loss from operations was close to $51m, whereas net loss was US$43m. The OTA mentioned that expansion of its service development as well as sales and marketing expenses contributed to this. Also, escalation of costs was due to higher employee compensation.
Pressure on margin
And as for margins, eCoupon program and other promotions had a negative impact, along with reduction in commissions from hotel and air suppliers, and a rising share of lower-priced transactions. It should be noted that eLong stepped up its practice of pre-purchases of hotel inventory last year. This meant the team at eLong could freely decide on the selling price, whereas the risk of incurring losses was also higher. The risk is there till the point the online travel agency meets its agreed sales target. In comparison, in the agency hotel transaction there is no risk as such – be it for related to inventory or financial loss.
As for eLong's domestic hotel coverage, just like all other key players, the OTA too increased it from over 70,000 in 2013 to over 200,000 hotels last year. For its part, Ctrip tripled its domestic hotel coverage to more than 220,000 hotels last year and almost doubled its international hotel coverage to more than 520,000 hotels from a year ago.
One of the major challenges going forward for eLong is to arrest the decline in commission rates, not giving away margins due to lower average daily rates, and making judicious use of the eCoupon program.
eLong acknowledged that it didn't have long-term arrangements with travel suppliers, and needed to refresh its contracts on an ongoing basis. This could well be sorted out, considering the prowess of Ctrip.
Timing
This strategic alliance comes at a stage when the industry has been contemplating which way the Ctrip-Qunar battle is going to shape up.
The two entities are also placed stronger than eLong when it came to certain commercial agreements or equity investments. While Ctrip is associated with hotel chains, Home Inns & Hotels Management, China Lodging Group and Plateno (new investor in eLong), as well as Tuniu and Tongcheng, for its part, Qunar.com has agreements signed with its shareholder Baidu.
The deal should eventually cut down on some of the initiatives, including aggressive sales promotions, related to customer acquisition. In fact, this also hasn't gone down well with hotel chains such as Home Inns, China Lodging and Plateno, who has strongly objected to price wars and marketing gimmicks. For instance, in case of eCoupons, once travelers complete their stay they are given a credit in online virtual cash account equal to the amount of eCoupon used.
"This deal is expected to result in more aggression from Qunar.com – it would try to exert more pressure with extensive price war in the peak travel season. But it may pave way for a bigger M&A deal in the future," said Li.
For their part, hotel chains have been recruiting independent hotels and smaller sized hotel franchises to their own booking platforms to rival the OTAs, fuelling the conflict further.
Talking of hotel chains, Plateno is poised to capitalize on eLong's customer base and rely on its distribution platform for what is being described as the group's "lifestyle business eco-system". The group which has over 2000 hotels in 300 cities in China, is also open to commercial partnerships that can rely on its expanding hotel network, as well as 80m members. Other than hotels, Plateno is also looking at coffee shops, serviced apartments for longer stay etc. It intends to list on the Hong Kong Stock Exchange in 2018.