ChinaTravelNews - A mushrooming travel market, and a proven travel product – such blend is attractive for any new business venture.

This is precisely what has prompted French resort chain Club Med to unveil premium short holidays, Joyview by Club Med, in China.

Club Med, known for all-inclusive holiday services, believes the timing is apt for such offering. The product is being targeted at Chinese urban consumers, enticing them to make the most of a break that is few hours away from major cities.
In addition to family travel offerings, Joyview by Club Med will also target the MICE segment.

Henri Giscard d'Estaing, chairman and CEO of Club Méditerranée, highlights that Club Med has had over 10 years of experience in operating holiday resorts in China. He acknowledges that the premium short holidays segment is in a burgeoning phase at this juncture.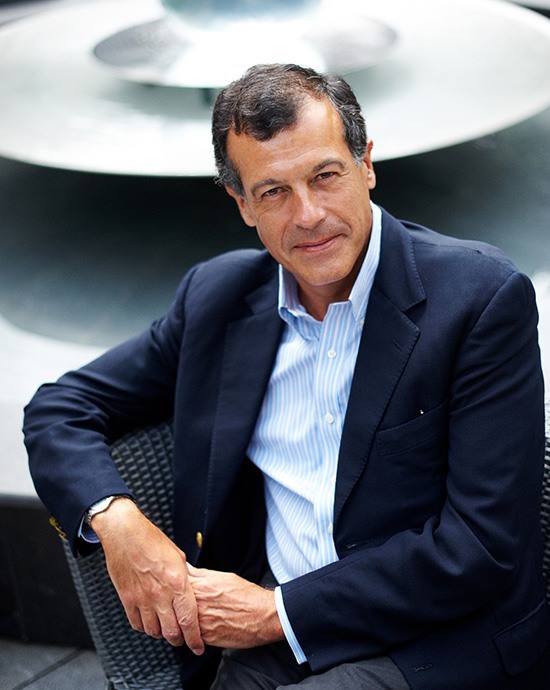 Henri Giscard d'Estaing, chairman and CEO of Club Méditerranée
"There was a time when consumers in China used to hop from one city to another for 3-4 nights, with focus on holidays that had a historical, shopping-oriented etc. theme revolving around such breaks. But Joyview by Club Med is going to offer premium short holiday retreats within two-three hours drive from major cities," says Giscard d'Estaing. "The objective is to provide urban-dwellers with a short break, marked by multicultural destinations. One of the highlights of such resorts is immaculate views, modish interior design, and these complemented by modern facilities and professional services."
As Giscard d'Estaing pointed out, the major challenge going forward for the group is to offer sufficient number of properties across various destinations.

The company already has three resorts in its portfolio - one mountain resort at Guilin, Guangxi, one ski resort at Yabuli, Heilongjiang, and one beach resort at Dongao Island, Zhuhai. Joyview by Club Med is currently developing two resorts at Changli Gold Coast in Qinhuangdao and at Anji, Zhejiang Province. Among the new ones in the pipeline Changli Golden Beach is to be opened next year. Located in the southeastern part of Changli County, Hebei Province, the property is adjacent to the eastern shore of Bohai and a couple of hours drive to Beijing.

Being part of an ambitious plan

Just a couple of weeks after the introduction of Joyview by Club Med, a clear picture of who is going to control the French resort company has also become clear.
In January, it emerged that Italian investor Andrea Bonomi's Global Resorts won't raise its bid for Club Mediterranee. And Fosun, through the "Gaillon Invest II" friendly takeover bid was in place to take control of Club Med. Business conglomerate Fosun had proposed the first takeover bid more than 18 months before, with the support of Club Med's management. And while doing so, Fosun made its intention clear – it plans to make Club Med "the world leader of premium all inclusive holidays, with French know-how". Considering the economic downturn in Europe, a market like China is critical to accomplish such goal.

Fosun hiked its offer late last year to €24.60 a share, valuing Club Med at €939 million. In December, Fosun's special purpose vehicle, called Gaillon Invest II (Fosun, ACF II, the management of Club Méditerranée and Utour-JD Investors – and Fidelidade, a Portuguese insurance company controlled by Fosun), improved on its previous bid for the holiday group. The group has been a shareholder in Club Med since 2010. It was five years ago, in June 2010, when Fosun acquired 7,1% equity interest of Club Med.

Fosun is looking at value creation via sharing resources with Fosun in project development, promotion, branding, etc. Plus the group also mentioned that the alliance with Club Med features "reasonable investment cost".

One of the key aspects of Club Med's expansion plans is its association with Fosun. And China is clearly a major scheme in future plans. As indicated by Bloomberg, Fosum projects that if its offer prevailed, Chinese tourists would make up one-third of Club Med's clientele.

Building on strategic alliances

Importantly, Giscard d'Estaing has been instrumental in finalizing the deal with Fosun.

The team at Fosun underlines that the leisure tourism market in China is still in its early development. The group is testing waters, as it has already indicated that if its investment yields positive results then it could result in solid base for Fosun to enter into the tourism sector and hotel business.

It should be noted that from distribution perspective, Fosun is the key shareholder of CITS (China International Travel Service).

Club Med, Fosun and Utour, an established wholesaler for outbound tours, are planning to emerge as a strong force in the distribution area in China. Though d'Estaing didn't share any plan, it is clear that distribution partners need to be prepared for an offering like premium short holiday retreat.

Giscard d'Estaing mentioned that Club Med is counting on special ties with Fosun and Utour, a travel operator and one of Club Med's top retailers in China. For its part, Utour is making steady progress from being a traditional tour operator to strengthening its online distribution capabilities as well. As per the information available, the company recently acquired majority stake in an OTA focused on selling group tours.

"Of course, we have a special relation with our strategic partners - Fosun and Utour. But we are also focused on partnering with other travel trade partners, including agents. As much as our product is unique, it also means that it is quite a challenge to create apt awareness among agents. So we have training programs, trade marketing etc. in place to ensure that travel agencies understand what all we have to offer," he said

Digital capability

At a time when travellers are getting used to accomplishing a task in a matter of minutes, it is interesting to assess how digital channels are being developed to cater to a segment like premium short holidays.

"We need to be reactive to technogical changes, and be prepared for today's cross-channel situation. It needs to be considered that it's quite different to book a four-night stay for family along with other aspects such as spa, other activities etc. than a straightforward hotel booking," says Giscard d'Estaing.

He says Club Med's Internet site is quite advanced, featuring full booking capacity (for all that Club Med resorts have to offer), and it's bolstered with exact availability and pricing.

"However, considering the complexity associated with bookings for a proposition like all-inclusive holiday, mobile as a channel needs to catch up. We need to offer a consistent experience, be it for one visiting a store, on call or any digital channel. Our mobile apps are quite sophisticated – they are capable of enhancing a guest's experience by sharing relevant information, program or itinerary of the day across our resorts, ability to let users share their content including images etc," admits Giscard d'Estaing. (Report by Ritesh Gupta)