ChinaTravelNews-Being in control of distribution is always high on the agenda of hotel organizations. Other than negotiating with online travel agencies (OTAs), and other online intermediaries, hotels keep a tight vigil on initiatives such as OTAs' promotional campaigns that can have an adverse impact on their pricing strategies.
China is one market where there is no dearth of action in the distribution space, and seemingly new battle lines are emerging on a regular basis.
China Lodging Group, which recently finalized a strategic alliance with Accor, is focused on sustaining a strong distribution mix that is tilted "heavily" towards the online direct business.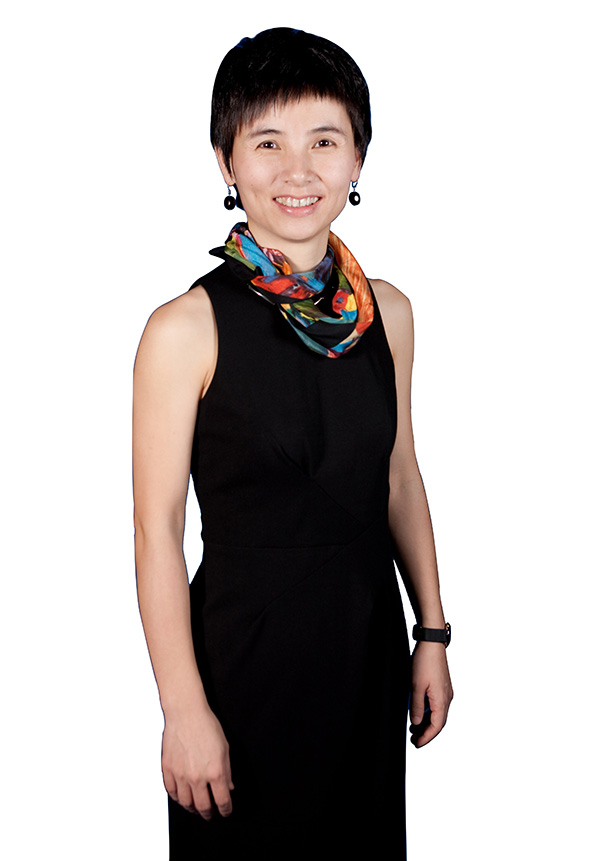 Jenny Zhang, CFO and CSO, China Lodging Group
"Direct sales currently accounts for 90% of our total bookings, and around 10% of room nights come from OTA and offline agents," shared Jenny Zhang, CFO and CSO, China Lodging Group. "Our focus would be on sustaining this distribution mix, as we head for major expansion in the next five years."
The group has aggressive growth plans, and as Zhang says, this would mean that the group would emerge as a key room supplier or a customer for OTAs. Though Zhang didn't comment on how the increasing inventory would eventually impact the financial structure of the deals, she acknowledged that there is scope for significant changes in the long term depending upon how "negotiations" shape up.
Bigger network, stronger say in distribution
"China has huge market potential, and our strategy is to expand our coverage aggressively," shared Zhang. The group's primary objective is to go for hotel network expansion, featuring multiple brands, and thriving franchised and managed hotels portfolio.
If we assess the market in China, the market share of established groups is as follows - China Lodging Group (2%), Home Inns (2.4%), Plateno (2%), and Jin Jiang Group (1.6%). China Lodging Group shared the same in its Q3 presentation, mentioning that the overall addressable hotel market features 1 – 5 star hotels, economy and midscale hotel chains and other independent hotels or guest houses. There is ample scope for growth in this share, and the addressable hotel market cumulatively is around 110,000.
The team at China Lodging Group is focused on strengthening its economy and midscale portfolio, especially with the addition of Grand Mercure, Novotel, Mercure, Ibis and Ibis Styles (the MEB portfolio). China Lodging Group has bagged the exclusive rights as a master franchisee in mainland China, Taiwan region and Mongolia for these brands. The group's brands in the economy hotel segment include ibis Styles, ibis, Hanting, Elan and Hi Inn, and the midscale category now features JI, Starway, Novotel and Mercure. By the end of September, 2014, the group had 604 leased hotels, 1,237 manachised (franchised and managed) hotels, and eight franchised Starway hotels in operation in 282 cities.
Zhang mentioned that the group intends to open 350-400 new hotels under the MEB portfolio in the next five years, representing a CAGR of 34% to 37% from the existing network. "We are targeting 5000-6000 properties in the economy and mid-scale segment over the next five years," she said.
Zhang is optimistic about building on its direct sales capability. And one crucial element that is going to drive the online direct sales is the overall customer experience. "Today if a guest walks in our property, they can check-in in less than 30 seconds," promised Zhang. "We already offer guests an option to select a room via our website and mobile app. One can see the floor, the room, and then choose a room accordingly. Their ID can be scanned once they reach the property, and they are all set for the room. Even check-out can be done in advance."
Going digital
Zhang shard that the group's digital channels currently account for 40% of the group's bookings, and mobile contributes a majority of the bookings in the digital channel. The group also can't ignore the other avenues such as call centre, walk-in customers etc. as these remain a major source of bookings, too. "We are constantly improving our website, with focus on standardized and transparent facets of our rooms for our economy and mid-scale segment," said Zhang. The group has been working on an investment plan pertaining to IT spending to enhance its digital strategy, especially focused on introducing new features in its mobile app, and website, but details haven't been shared.
In fact, the company, in its Q3 earnings call, referred to Accor's five-year €225 digital-focused investment plan, and mentioned that China Lodging Group is developing its own strategy. Today hotel organizations are investing in IT infrastructure and data management to offer relevant, contextual experiences across the journey of a guest. Also, the infrastructure is being transformed to ensure that operational decisions are driven by analytics, based on the data garnered, including at the property level.
Other than its IT investment, for China Lodging Group, the alliance with Accor would also result in several significant synergies, but it's too early to divulge details. For instance, the teams are looking at interfaces in order to capitalise on respective CRS for maximizing bookings. The expanded membership base would have 47 million members, and hotel owners stand to gain from increased traffic. "We have already started work on English content for China Lodging Group's properties, and they are going to feature on Accor's English website. Similarly, a lot of other plans are in the offing, but can't share much at this juncture," shared Zhang. Similarly the two groups are looking at automating conversion for loyalty-related initiatives in order to simplify the assimilation of benefits for loyal members. "A member of China Lodging Group loyalty programme would be shown option on how to redeem their points, say at an Accor property. This is again a work in progress, and special features/ tabs are being worked out for websites so that loyalists would benefit from them.
Being in control
No hotel group is immune to some of the marketing tactics adopted by OTAs that can have an adverse impact on a hotel brand. Zhang acknowledges this and says, "Major OTAs, being heavily funded (or with aggressive marketing expenditure in their arsenal), tend to burn money. But we know this is not going to last forever." Expanding on this, she said, "The tactics where OTAs tend to offer coupons or rebates attract bookings, they are driven by competition among the OTAs, but all of this is not sustainable. For instance, we are completely against rebates, as it impacts our price strategy."
Zhang is clear that the group-owned channels are the avenues for bookers to gain access to the lowest price. So what about OTAs and mobile specialists offering hefty discounts for the last-minute bookings on their sites and apps? The team at China Lodging Group doesn't participate in such revenue generation tactics, said Zhang, who added that the group works with around 10 OTAs in China.
The group's selling and marketing expenses for six months starting from April 2014 stood at close to $15m. Other than strengthening its e-commerce capabilities and promoting its brand, and membership programs, the group has invested in IT services to pave way for cost reduction for its franchise hotels. While Zhang didn't share details, hotel groups are increasingly eyeing cloud based solutions for various reasons. Be it for offering customers new technology, say activating new payment solution in a multi-channel world or precise view of last minute room availability, hotels are refining their customer-facing and backend systems.
Other than improving upon its infrastructure for group hotels, China Lodging Group is also working on plans to set up a distribution platform that would enable independent hotels, and small chains to capitalize on the group's expertise.
"We are assessing a service provider's role in order to help hotels in China in several areas. These include distribution, IT services, and loyalty-related initiatives to garner incremental revenue," shared Zhang. She said the platform is still in the development mode, but eventually all non- China Lodging Group hotel brands would be offered a transactional platform. Wouldn't there be a cannibalization? "Not really," shared Zhang. She added, "We are mainly looking at working with upscale hotels, a category where China Lodging Group is considering additional properties. Our core strength continues to be economy and mid-scale brands."
As for the service provider's role, China Lodging Group is open to a variety of services, including aiding hotels in indentifying the most suitable distribution tool, apt infrastructure for broadband access, security registration for id scan at the property level etc.(Report by Ritesh Gupta)