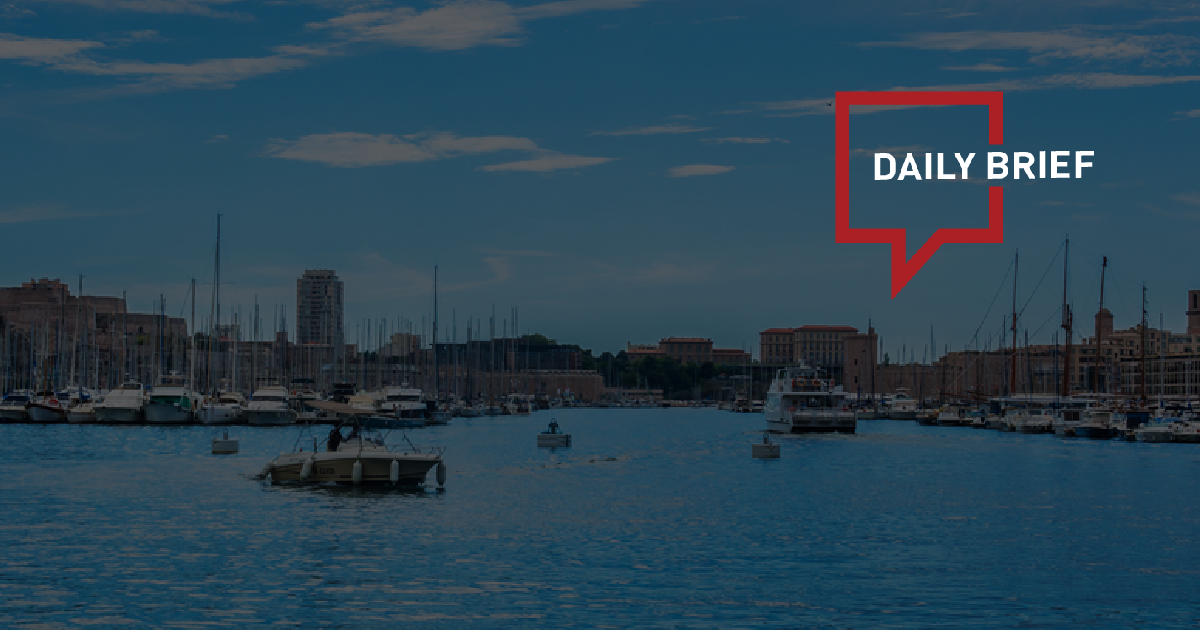 Japan sees recovery in tax-free spending by Chinese tourists
Japan is seeing a clear recovery in tax-free spending by Chinese visitors, which was the key driver of consumption among inbound tourists before the coronavirus pandemic. Chinese tourists visiting Japan spent 25 percent more on tax-free goods in October than in the same month in 2019.
Cruises sail high seas with rising demand
Norwegian cruise line operator Viking Cruises said as China's tourism market continues to recover and demand for outbound travel rises, it has seen an upbeat business performance for cruises departing the country and will begin a new route from Shenzhen, Guangdong province, to Vietnam and Hong Kong in December.
British Airways aims to double cabin crew base in China
British Airways said it is doubling the size of its cabin crew bases in China, with its biggest international recruitment drive since covid. Applications have opened for cabin crew roles in Beijing and Shanghai. As demand for travel between China and Europe grows, British Airways is looking to bolster the number of Chinese-speaking cabin crew members, to ensure customers have even more access to crew with first-hand knowledge of the language and culture. Following the recruitment drive, the number of Mandarin speaking crew operating flights between Mainland China and London will increase from two to four.
AirAsia bolsters routes to Taiwan
AirAsia is introducing new direct flights between Bangkok (Don Mueang DMK) and Kaohsiung – a port city and popular tourist destination in southern Taiwan starting February 2024. Flying four times a week (Monday, Wednesday, Friday, and Sunday), the route commences on 2 February 2024 and reaffirms Taiwan as a top destination for Thai travelers.
Delta Air Lines delays relaunch of Los Angeles - Shanghai flights
Delta Air Lines will delay the relaunch of its LAX-PVG route until July 12, 2024, offering four flights per week on an Airbus A350-900 aircraft. Delta recently expanded its operations in China, offering flights to Shanghai from Detroit and Seattle, utilizing Airbus A350-900 and A330neo aircraft, respectively.
Riyadh aims to meet Chinese needs
Riyadh Airports Company (RAC) is introducing measures that will make the arrival at King Khalid International Airport easier for Chinese travelers. RAC hopes to make King Khalid International Airport (KKIA) more attractive to Chinese tourists, by helping them overcome language barriers and offering services such as convenient payment systems.
Beijing-Vientiane tourism train begins first voyage
The Y421 special tourism train departed Fengtai Station in Beijing for Vientiane at 2:02 a.m. on Monday, marking the commencement of the first cross-border tourism special train from Beijing to Laos. The China-Laos Railway has been in operation for 23 months as of Nov. 3, according to the China Railway Kunming Group. During this period, it has welcomed over 23 million passengers and transported more than 27.8 million metric tons of goods.
VisitBritain to host first trade mission to China
National tourism agency VisitBritain, has announced it will showcase "the best of Britain" at Destination Britain China and North East Asia, taking place 22-24 November in Shanghai. Nick de Bois (pictured), chairman of VisitBritain, will lead the agency's first trade mission to China since 2019. The event will bring together 43 industry suppliers from across Britain with 69 top buyers from China, Hong Kong, Japan and South Korea to do business.
Ant International unveils strategy to drive global commerce with payment and digital technologies
Ant International, a digital payment and financial services firm, unveiled its strategy in digital payment and digital commerce for global merchants at its flagship Voyage Conference, from its headquarters in Singapore. The company began its journey by supporting the rapid rise of e-commerce and cross-border tourism in China. Over the years, Ant International has built up a repertoire of foundational technology capabilities to support long-term growth in Asia and beyond.