While destinations and tourism authorities around the world await the return of the Chinese outbound market, the domestic market in China goes from strength to strength.
Biggest cities are most popular, with Beijing - Shanghai remaining a constant at the top as China's largest city pair in capacity terms. This year over 1.1m seats will operate between these two cities, reflecting above average growth of 16% in this market since five years ago in 2019. Five of the Top 10 largest city pairs in 2023 start or end in Beijing, which is not a surprise, given the city's status as China's capital and another four start or end in Shanghai.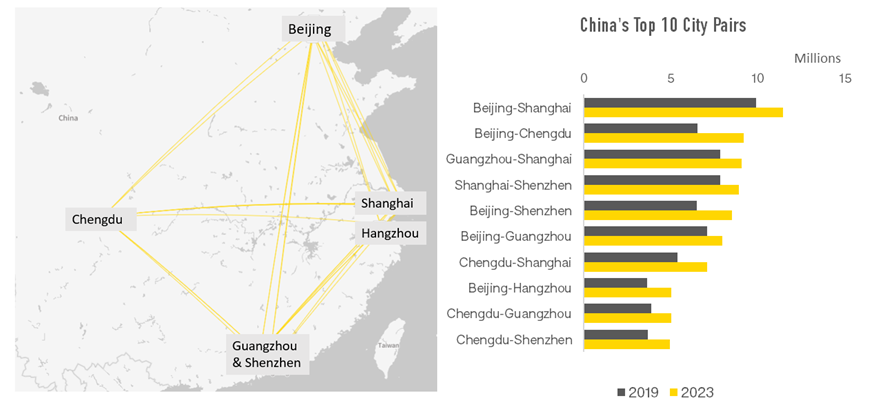 All of the Top 10 largest city pairs in 2023 operate between these 6 cities. Beijing is the second largest city in China in population terms, home to 21.7m people and only Shanghai is larger, with a reported population of 29.2m in 2023. Beijing is also home to many of China's historic attractions including the Forbidden City and the Summer Palace, and offers easy access to the Great Wall of China. It is no surprise that when we look beyond the Top 10 city pairs, out to the Top 20 largest city pairs, ten of these start or end in Beijing.
Read original article