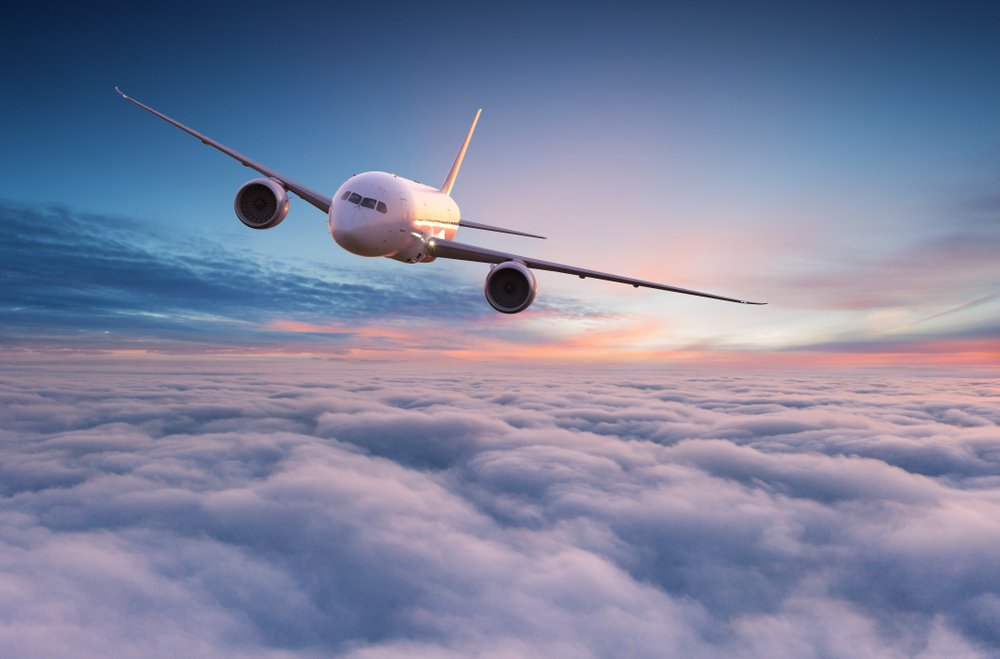 Friday 11th August 2023 was the busiest day for global aviation over the past year (September 2022-August 2023), with 108,185 scheduled flights . Using data from that day, OAG has analyzed the 100 largest airports in the world and the 100 largest international airports, to produce the Megahubs 2023 Report, a ranking that demonstrates the effectiveness of the world's leading international airport hubs as global and regional connecting points and as gateways into domestic markets.
The Most Connected Airport in The World is London Heathrow
A consistent presence in our Busiest Global Airport rankings, London's Heathrow (LHR) airport now reclaims its title as the number one Global Megahub, having last held the position in 2019. Many of the leading airport hubs' success relies on the presence of one major airline operating a large share of flights, and LHR is no exception, with British Airways operating a 50% share of flights.
Though it doesn't quite make the Top 10 Largest Global Airports by scheduled capacity, second place on our global connectivity ranking is New York's JFK airport, which has surged up the table from 18th place in 2019. Other airports making a notable climb up the Top 50 Global Megahubs list since 2019 include:
• Tokyo Haneda (HND), from 22nd to 5th place, with All Nippon Airways the dominant carrier.
• Kuala Lumpur (KUL) climbed 8 places from 12th to 4th. AirAsia operates 34% of its flights.
• Istanbul Airport (IST), where Turkish Airlines is the dominant airline, moves from 17th to 7th place.
• Manila Ninoy Aquino (MNL) has come up from 29th to 15th place, with Philippine Airlines operating 32% of flights.
• Dubai Airport (DXB), from 24th to 16th place and with Emirates the dominant airline (39%).
Asia Pacific Key for Low-Cost Connectivity, US Domestic Market Holds Potential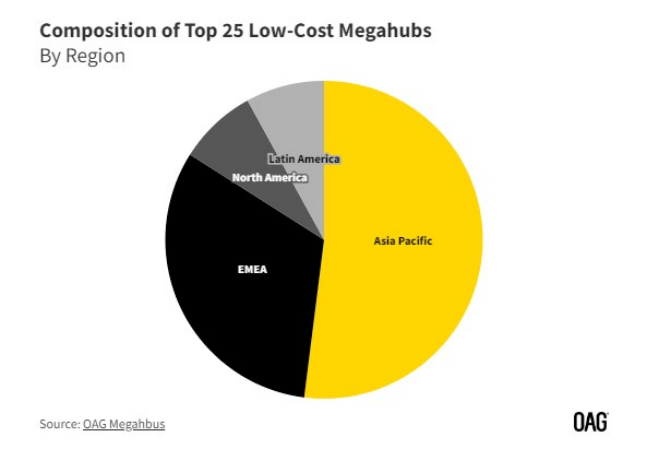 When we look at the Top 25 Megahub airports for international low-cost connections, 52% of the list are airports in Asia Pacific, including Kuala Lumpur (KUL) which places first on the ranking. This reflects the dominance of low cost carriers in South Asia where almost two thirds of flights (63%) are operated by low cost carriers, and in South East Asia, where over half of all flights (53%) are on low cost airlines. Though Kuala Lumpur also took the top spot in 2019, there are five new Megahubs in the Top 25 since then:
• Manila Ninoy Aquino (MNL) is in 3rd place despite not making the list in 2023.
• Singapore Changi (SIN) is in 4th place, with Singapore Airlines the dominant carrier (31%).
• Don Mueang (DMK) in Bangkok, taking 17th place and with Thai AirAsia the dominant carrier (52%).
• Orlando airport (MCO), where Southwest Airlines operate 21% of flights, is in 21st place.
• Mexico City (MEX) is in 22nd place, with Aeromexico the dominant carrier (58%).
Read original article