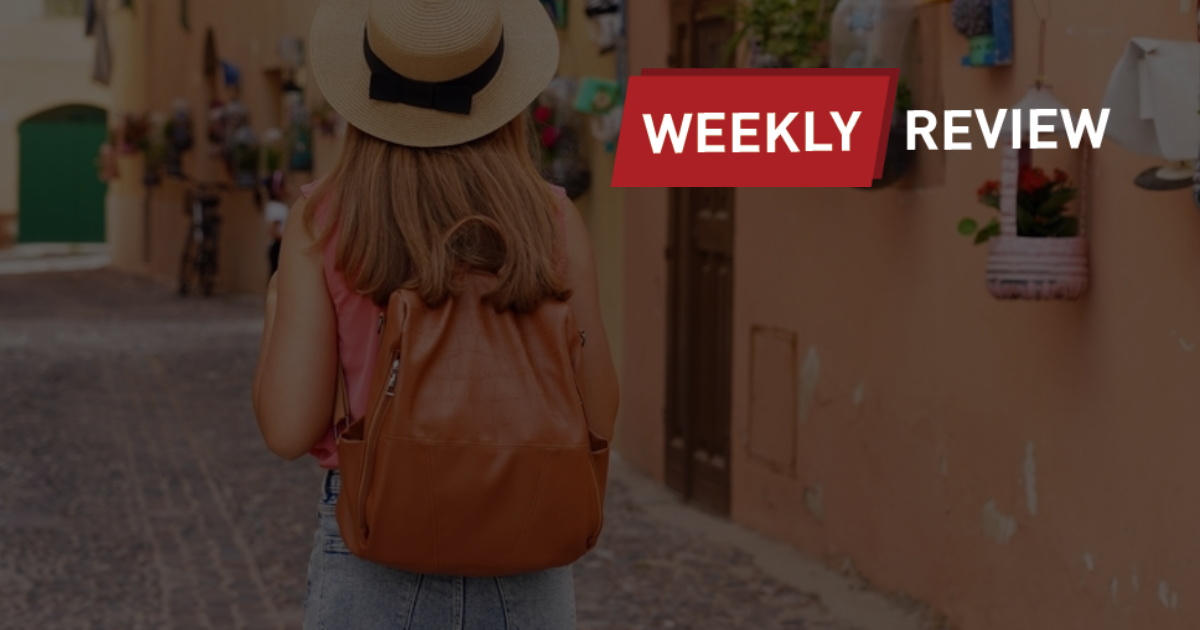 Space travel, inbound tourism push among Trip.com's future commitments
Shanghai-based global travel company Trip.com's vision for the future includes offering space travel on its platform, taking up the call by the government to boost inbound tourism and optimizing efficiency and convenience for corporate travelers.

Arguing that travel promotes innovation, chairman James Liang in his video address cited man's migration out of Africa leading to agriculture, the age of European exploration resulting in astronomy, geometry, evolution and scientific revolution, and space travel possibly leading to "limitless potential".
Fliggy launches new measures to help overseas merchants effectively reach Chinese customers
Fliggy, an online travel platform and arm of Alibaba Group, announced that it will launch new measures providing businesses from around the world with enhanced digital capabilities to maximize growth on its platform. These developments will enable partners to tap into the massive potential of Chinese tourism in a cost-effective manner.
Boeing faces years before normalizing deliveries in China
Boeing anticipates that it will take several years to return to normal delivery volumes in the Chinese market. During a media briefing on China's civil aviation market outlook held on September 20, Boeing's Vice President of Civil Aviation Market Marketing, Huo Daren, conveyed this sentiment.
Shanghai Disneyland sued for shooting visitors' photos for sale
Shanghai Disneyland has been sued for infringing on individual portrait rights by shooting and selling photos without the visitors' consent. On a tour to Shanghai Disneyland last year, a law student named Wang from Soochow University was told that he was photographed during a ride on Shanghai Disneyland's "Tron Lightcycle Power Run". If he wanted to take a copy of the photo home as a souvenir, he would have to pay RMB 118.
H World chairman to sell a $54-million-worth stake
H World Group chairman and founder Mr. Qi Ji plans to sell 1.2 million H World ADR shares (1 ADR represents 10 common shares), with a market value of approximately USD 54 million. As of the end of March 2023, Mr. Ji beneficially owned over 969 million common shares in the company, representing a 30.4% stake. As of September 19, H World had a market capitalization of approximately USD 13.62 billion.
Tui to expand into China with six new Tui Blue hotels
Tui is set to expand into China with six new hotels, which will operate under the Tui Blue brand. The first hotel will open in the eastern province of Anhui for winter 2025/26, with Tui keen to capitalise on China's "enormous tourism potential". Opening over the next three years, the remaining five hotels will be located in major cities such as Shanghai, as well as lesser-known destinations such as Hainan and Taicang.
Cathay Pacific surpasses 10 million passengers carried in 2023
Cathay Pacific's passenger traffic recovery continues. The Hong Kong carrier has carried over 10 million passengers so far this year. It released monthly passenger traffic performance figures for August, carrying nearly 1.8 million last month. It was a 600% rise compared to a year ago. The month's revenue passenger kilometres (RPKs) increased 342.8% year on year. Passenger load factor was up 19.4% to 88%, while capacity increased by 244.9% year on year.
China eases visa requirements to revive tourism
China is trying to revive the market by making it easier for foreigners to visit the country. Under a new set of visa application requirements announced this week, applicants only must report one year of travel history instead of five years, as previously required. "The improvement involves seven major items and 15 sub-items, concerning mainly the applicants' educational background, family information and previous travel history," said Mao Ning, a spokesperson for China's foreign ministry, at a press briefing on Wednesday.
WTTC says China outbound travel may take another year to fully recover
The world's tourist hotspots may need to wait another year before Chinese visitors return in any great numbers, the World Travel & Tourism Council predicts, with difficulties in getting visas and passports one key bottleneck. Chinese cross-border travel, defined as people coming and going, could get back to pre-pandemic levels by the end of 2024 and then steadily grow from there, the industry body's Chief Executive Office, Julia Simpson, said.