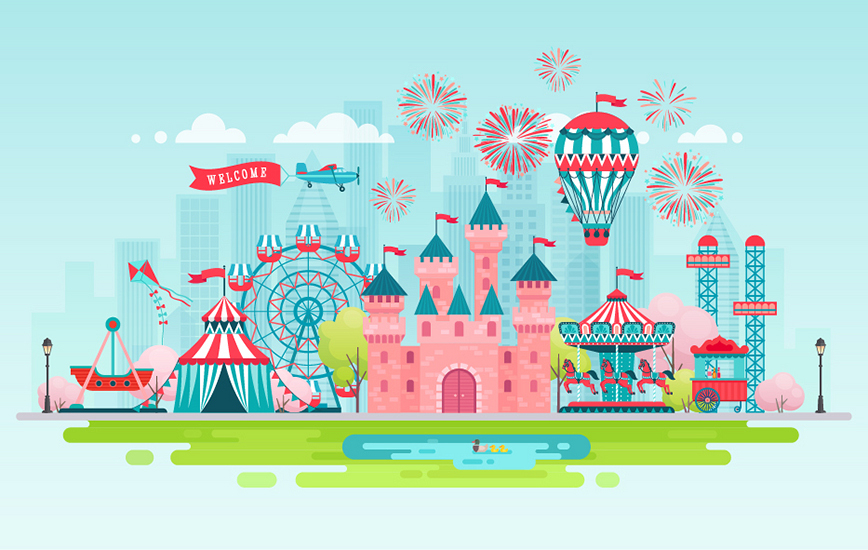 China's theme parks are eyeing robust growth this year, as the ongoing tourism recovery and market upgrades brought in throngs of big-spending tourists.
Many theme parks in China have reported ticket sales and tourist visits bouncing back to pre-COVID-19 levels in the first few months of this year, with the just-concluded May Day holiday being a particularly busy season.
Shanghai International Resort, home to Shanghai Disneyland and some smaller tourist spots, received 6.3 million visits in the first quarter of this year, up 81% year on year. Tourism revenue during the period surpassed RMB 4 billion (about USD 572 million), a yearly increase of 116%, said Yao Jianfeng, deputy director of the Shanghai International Resort management committee.
Both figures touched new highs for the same period of previous years and the number of tourists is expected to hit 20 million this year, Yao added.
Zhuhai Chimelong International Ocean Resort, a popular theme park in south China's Guangdong Province, said the number of tourists in the first quarter was largely on par with that registered in the same period of 2019.
In Beijing, the Universal Beijing Resort registered significant rises in sales of dated tickets and "hotel+ticket" packages this year. The May Day holiday also saw its "Universal Express" and "VIP Experience" services snapped up well in advance.
Read original article