After struggling for three years, China's travel industry is finally on track to a full recovery. Chinese travelers, especially outbound travelers who were the largest consumer group to drive global tourism revenue growth before the outbreak of Covid-19, are in the spotlight again.
This year, Chinese outbound travel is forecast to recover to around two-thirds of the 2019 levels, with around 110 million border crossings from China, according to China Outbound Tourism Research Institute (COTRI).
In 2019, Chinese tourists made nearly 170 million outbound trips in 2019, according to China's National Bureau of Statistics, and a Trip.com Group study indicates that outbound travel spending in the first half of that year alone surpassed USD 127.5 billion.
As demand for outbound travel rebounds, what should travel companies do to embrace Chinese travelers?
At the China Arising event, presented by TravelDaily China in partnership with WiT at the end of March, senior executives from leading Chinese online travel companies Trip.com Group and Fliggy shared their views in a panel session, hosted by Charlie Li, Founder & CEO of TravelDaily China, about how travel suppliers could prepare for Chinese travelers' surging demand and changing behaviors.
Surging outbound travel bookings in Q1
Since the reopening of China on January 8, the number of outbound flight bookings surged on online travel platforms. Trip.com Group's subsidiary Ctrip saw over 1,000% year-on-year increase in outbound flight bookings from January 1st to March 15th, said Mr. Boon Sian Chai, Managing Director & Vice President, International Markets of Trip.com Group.
Mr. Chai revealed that travel bookings on Ctrip had recovered to over 40% of the 2019 level.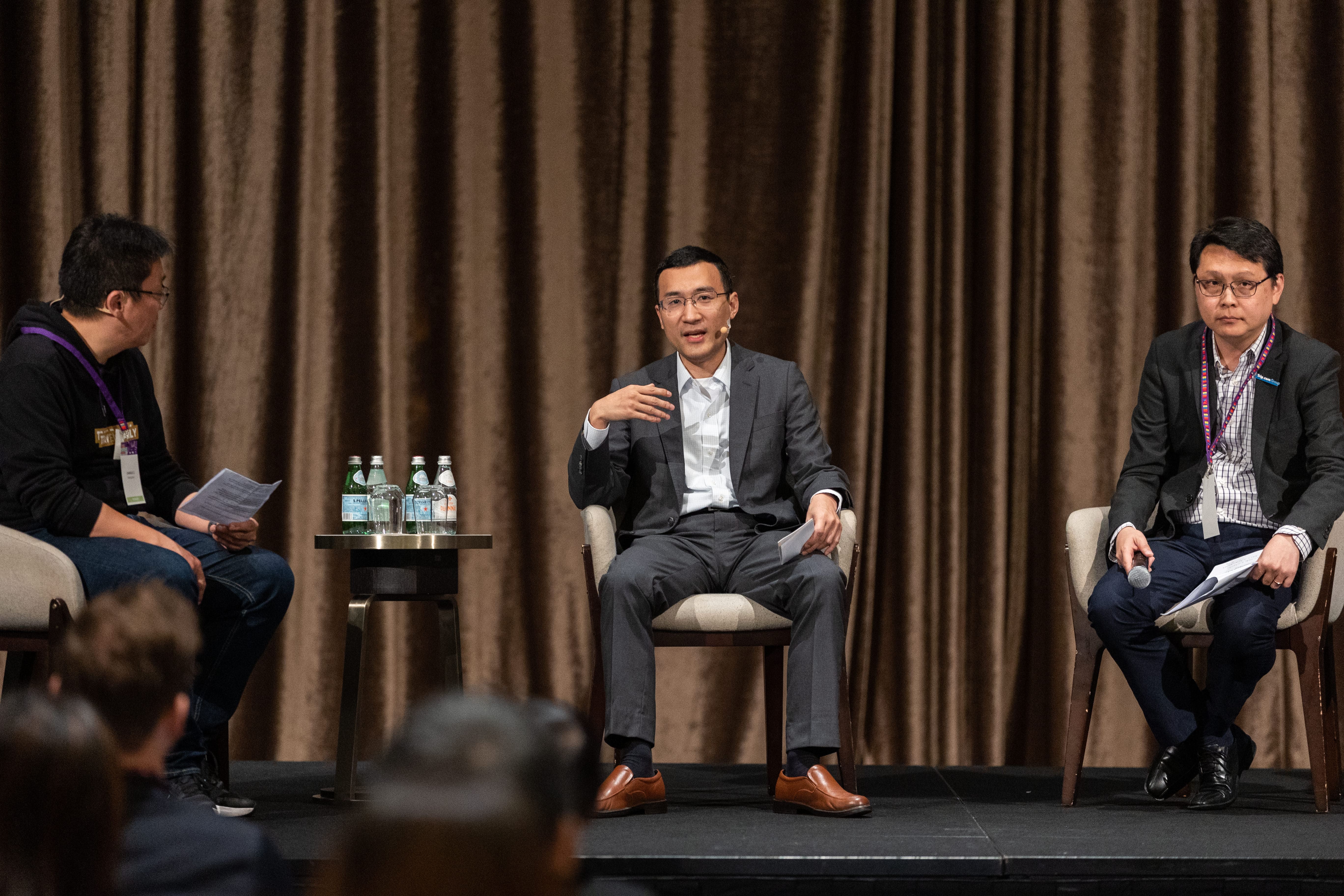 From left to right:
Charlie Li, Founder & CEO, TravelDaily China
Dangxing (Calvin) Chu, Head of International Vacation Business, Fliggy
Boon Sian Chai, Managing Director & Vice President, International Markets, Trip.com Group
Fliggy also saw strong recovery momentum, from flights to hotel room nights, travel products and even visa services, according to Mr. Dangxing (Calvin) Chu, Fliggy's Head of International Vacation Business.
"In a campaign to promote outbound travel launched in late February, we sold more than 200,000 travel products. Flight ticket, hotels and resorts, and theme park-related pre-sale package products were all popular. Sales of cruise and island tours jumped as well," Mr. Chu revealed.
Chinese travelers value safety, experiences and interest
Mr. Chai observed that Chinese travelers' focus have shifted over the past three years, to four "S's": safety, shorter, smaller and sustainability.
"Safety" has become paramount as travelers pay close attention to protective measures conducted by local governments and tour operators when searching for travel products, having faced health and other risks and uncertainties posed by Covid-19.
The booking window has become "shorter", and many travelers still make last-minute travel bookings despite limited flight capacity. Mr. Chai predicted that such a trend would stay until airline capacity significantly picks up.
Also, people preferred to travel in "smaller" groups with friends or families. The Gen Z travelers are more concerned about "sustainability" to be more eco-friendly. Last year, Trip.com established a partnership with climate-tech company CHOOOSE to offer travelers the option to calculate and offset CO2 emissions by supporting climate solutions.
Fliggy's Mr. Chu believed that such behavior changes were leading to more fragmented consumer needs. "Before the pandemic, most travelers made decisions with a destination-focused approach. They decided where to go first and then made reservations. But now people are experience-centered and interest-oriented."
Fliggy saw surging interest in products like watching wild animal migration in East Africa. "That could be a once-in-a-lifetime experience for travelers. They don't want to miss it," he explained.
Mr. Chu concurred, noting that themed- and entertainment-focused products were gaining popularity – for example, the LinaBell packages jointly launched with Hong Kong Disneyland were sold out within 20 minutes.
Developing new marketing channels and welcoming new entrants
As travelers' preferences change, online travel agencies are also evolving their marketing strategies. In 2020, Trip.com Group co-founder and chairman Mr. James Liang started the BOSS Live program to sell travel products through live streaming, and has since run nearly 100 live shows, according to Mr. Chai.
In January this year, Trip.com Group ran a live show in Thailand and generated about USD 6 million GMV (gross merchandise value) in three hours, he added.
Fliggy's Mr. Chu agreed that live streaming has become a hit in the travel industry. More and more merchants and business owners view live streaming as an effective tool to drive bookings. Backed by Alibaba, Fliggy can leverage the resources of e-commerce platform Taobao's livestream ecosystem with over 400 million users and one million live-streamers. Mr. Chu said that many of Fliggy's partners are new to e-commerce, and livestreaming is a good way for them to jump-start their business online and raise brand awareness in a digital way.
Consumers can also benefit from such a new marketing channel. They consider the live streaming process as a crucial decision-making point through which they can interact with live-streamers to get real-time advice and recommendations.
As OTAs catch the tailwind of live streaming, short-video and social media platforms such as Douyin, its international version TikTok, and Xiaohongshu are also increasingly investing in travel and hotel booking services. Mr. Chai and Mr. Chu welcomed these new entrants as they may drive OTAs to innovate and offer better services.
"Healthy innovation drives us to innovate and add value for our customers. We will not be where we are if we have no competitors. I think Douyin is a very friendly competitor because it drives us to get better," said Mr. Chai.
Mr. Chu also sees new players' entry into the travel industry as a sign of market confidence in the travel sector. He emphasized that Fliggy, as a travel technology company, is creating differentiated values through innovations, and cooperation with social media platforms can help Fliggy innovate and provide seamless services to customers.
Plans to expand presence in international markets
As travelers' demand increases, OTA giants in China are also seeking overseas expansion.
In the coming years, Trip.com Group will continue to expand in the Middle East and European markets and enlarge its product portfolio.
"We are looking at expanding into train travel in Europe. In Asia, we seek to work with KTX (Korea Train Express) and train companies in Japan. We are also expanding our business in tours and activities, conventions, exhibitions and events in overseas markets. Our ambition is to offer travel products for all consumers around the world," Mr. Chai said.
Mr. Chu said Fliggy should go global as parent group Alibaba has been a global business since the beginning. Fliggy's priority are destinations within a four-hour flight circle, while destinations in Europe and the Middle East are also on the list.
In the past few months, Fliggy has been working closely with its global partners such as GlobalTix and TravelgateX. "We should continue to explore opportunities by working with our international partners. That will broaden our product offering and better serve our consumers."