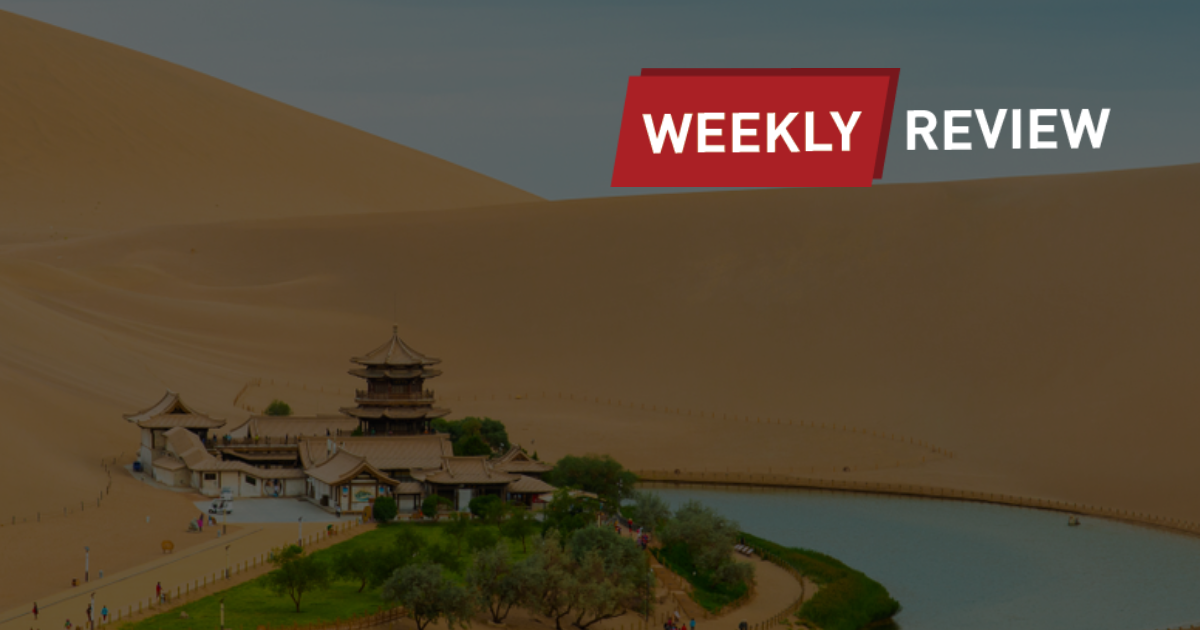 China to resume outbound group travel to selected countries
China will resume outbound group travel to a selected group of countries early next month, according to the Ministry of Culture and Tourism. The ministry said in a notice on its website on Friday that a pilot program will take effect on Feb 6 to allow travel agencies to open outbound group travel for Chinese citizens to 20 nations -- Thailand, Indonesia, Cambodia, Maldives, Sri Lanka, the Philippines, Malaysia, Singapore, Laos, the United Arab Emirates, Egypt, Kenya, South Africa, Russia, Switzerland, Hungary, New Zealand, Fiji, Cuba and Argentina.
Nearly half of Chinese tourists don't plan to travel overseas this year
About 40% of Chinese travelers aren't planning to venture overseas this year despite the sudden easing of restrictions, mainly because of the financial impact of Covid, according to a survey published Thursday. Health concerns, the inconvenience of applying for travel documents, busy work schedules, worries over safety and unfriendly destinations to Chinese were also among factors deterring overseas travel, the Dragon Trail International survey of 1,058 people in 49 cities found.
International destinations thrilled to welcome back Chinese tourism
Soon after China downgraded its COVID-19 management measures, many Chinese tourists embarked on outbound travels. Many tourism destinations are thrilled to welcome them back. According to Trip.com, China's major travel booking agency, as of January 5, overseas travel orders during the 7-day Spring Festival surged by 540% compared with the same period last year. Among them, orders for travel to Melbourne, Australia during the Spring Festival increased by more than 50 times year on year, and travel orders to Bangkok, Thailand increased by more than 10 times.
South Korea extends restrictions on travelers from China
South Korea says it will continue to restrict the entry of short-term travelers from China through the end of February over concerns that the spread of Covid-19 in the mainland may worsen following the Lunar New Year holiday.
WTTC and Trip.com report reveals shift towards sustainable travel
A major new report by World Travel & Tourism Council (WTTC) and Trip.com Group, together with Deloitte, reveals a heightened appetite for sustainable tourism amongst consumers, with 69% of travelers actively seeking sustainable travel options.
Some rebound seen in Hong Kong travel, but boom still elusive
The desire for overseas travel among mainland travelers is expected to drive a recovery of tourism in the Hong Kong Special Administrative Region this Spring Festival holiday after the slump caused by COVID-19 border controls. However, some industry insiders are taking a more cautious attitude to the region's tourism recovery.
Hong Kong could scrap quotas on China border travel 'soon'
Hong Kong is looking to drop the requirement that travelers to and from mainland China get a PCR test and seeking to remove the cap on people crossing the border, according to the city government's No. 2 official. The "ultimate target" is to do away with both restrictions, Chief Secretary Eric Chan said at a media session Sunday.
Macau visitors jump more than 300% on China holiday travel boom
Macau is having a tourism boom this Lunar New Year holiday, with visitor numbers surging more than 300% from last year's Covid Zero-linked doldrums. The gambling hub reported more than 318,000 visitor arrivals in the first five days of the week-long holiday that started Saturday, according to provisional data from the government.
Accor completes selling of its residual stake in H World Group (Huazhu)
Accor said it has completed the sale of its residual stake in H World Group (formerly known as Huazhu Group) for USD 460 million. This transaction finalizes the value creation of the investment initiated in 2016. The cumulative disposal value since 2019 has reached USD 1.2 billion, compared to an initial investment of less than USD 200 million. This contributes to the "asset-light" strategy of simplifying the Group's balance sheet. Following this transaction, Accor no longer holds any shares in the capital of H World Group.
Bali welcomes back 1st flight from China as COVID rules ease
A direct flight from China landed in Indonesia's resort island of Bali for the first time in nearly three years on Sunday after the route was suspended due to the pandemic. Indonesia is targeting 255,000 tourists from China in 2023. More than 2 million tourists from China visited Indonesia each year before the pandemic.
Asia travel hotspots quiet as Chinese tourists stay away
The beaches and temples of destinations like Bali and Chiang Mai are the busiest they have been since the pandemic struck three years ago, but they're still relatively quiet. The expected resumption of group tours from China is likely to bring far more visitors. For now, it's only individual travelers who can afford to pay, with flights costing more than triple what they normally do.
China's "big three" airlines boost flights to Australia
China's largest carriers are wasting no time following its long-awaited January 8 reopening, with the country's "big three" airlines – Air China, China Southern Airlines and China Eastern – all boosting schedules to Australia.
China Eastern's daily passenger count exceeds 200,000, international flights to grow 220% in January
China Eastern Airlines (China Eastern) has recently seen a sharp increase in its daily passenger count as the number of its flights gradually recovered. On Jan. 12, 2023, the company operated 2,030 flights and handled more than 210,000 passenger trips, which represented a new high in the recent six months.
US airlines do not see speedy return of China, Japan travel demand
A group representing major US airlines said Tuesday it does not foresee a return of significant international passenger air travel demand from either China or Japan before the end of March and sought an extension of a waiver of some US COVID-19 international route requirements. Airlines for America, a trade group representing major US carriers, told the US Transportation Department (USDOT) that airlines "do not foresee significant and certain international passenger growth in either China or Japan before" the expiration of a current USDOT waiver.
Delta confirms China flight resumption in March
American Airlines, Delta Air Lines and United Airlines had added China-bound flights to begin in March with daily service, but when reached for confirmation, only Delta noted that the schedule still was accurate. Delta will resume daily flights between Detroit and each Beijing Daxing and Shanghai on March 25, according to the carrier. Delta on that date also will resume daily flights between Seattle and each Beijing Daxing and Shanghai. The Beijing flights will operate with Airbus A350-900 aircraft, and the Shanghai flights will operate with A359-900 aircraft.
Six Flags investor gets suit over stalled China projects revived
A Six Flags Entertainment Corp. investor adequately alleged that two company executives committed securities fraud by misrepresenting the progress of theme park projects in China, the Fifth Circuit said Wednesday.