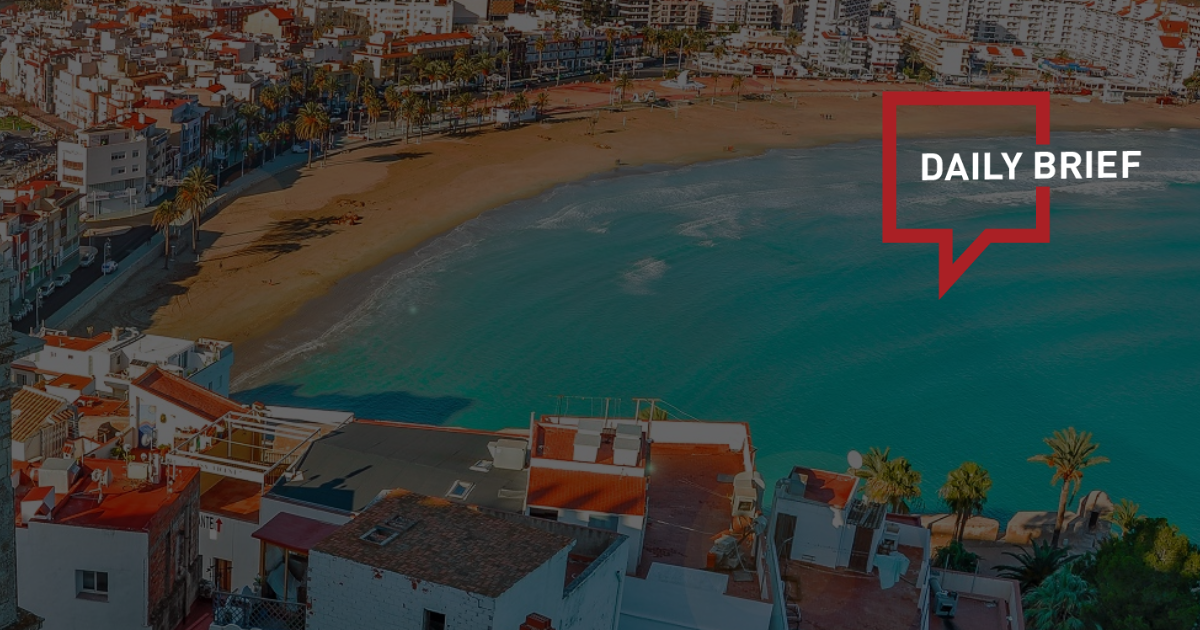 China Travel International Investment Hong Kong chairman steps down
>> China Travel International Investment Hong Kong, a major Chinese travel conglomerate, said its chairman Mr. Jiang Hong has resigned. Mr. Wu Qiang has been re-designated from a non-executive director to an executive director, and appointed as the chairman.
Boeing commits to China for the long haul, but no word on when 737 MAX will 'safely return' to service
>> US aerospace giant Boeing says it is committed to supporting air transport in China over the next half-century. But the firm's biggest offering of planes to China – the 737 MAX line – has been grounded there for more than three years, following two fatal crashes in Indonesia and Ethiopia that left 346 dead.
China flight searches surge as Covid measures relax
>> The effects of China's new COVID prevention policy are prompt and remarkable, especially for international travelers. Data shows searches and bookings for flights into China rocketed hours after the announcement issued by the Chinese government on Friday, according to Ctrip.com, a Chinese online travel giant.
Hong Kong campsites to reopen after more than two years as gov't eases curbs
>> Campsites managed by the Hong Kong government will reopen on Thursday after they were closed for more than two years due to the Covid-19 pandemic. Members of the public will be allowed to camp at 41 country park sites managed by the Agriculture, Fisheries and Conservation Department starting on November 17, the government announced in its latest round of easing social distancing measures.
Macau legislator urges government to reduce hotel quarantine to three days
>> At a meeting of the Macau Legislative Assembly (AL) on Thursday, legislator José Maria Pereira Coutinho called on the government to shorten the number of mandatory isolation days for those entering Macau from outside China's mainland to three days.
SriLankan Airlines excited about reinstating full China network
>> SriLankan Airlines Chairman Ashok Pathirage emphasizes that the global aviation industry is expected to make a full recovery from the pandemic downturn by next year. As such, his airline's plans align with the market forecasts. Along with China, the carrier is keen to boost its presence at the airports of another Asian counterpart, India. He said the company anticipates China to reopen for commercial aviation next year and looks forward to reestablishing its services to the fullest for the Chinese market.
Vietnam eyes China tourism via security accord: expert
>> The announcement of Vietnam's cooperation with China on security-enforcement issues, including against organization of "cross-border" gambling, could be with an eye to boosting general tourism from neighboring China when the latter nation eases pandemic-related constraints on outbound foreign travel, says Michael Zhu, a consultant covering the casino sector.
Vietnam urged to get China-backed railway project on track, avoid 'missed opportunities' despite concerns
>> The Lao Cai-Hanoi–Haiphong railway, which stretches from the northern Vietnamese border all the way to one of the country's largest seaports, is backed by China. Once constructed, it will link the capital of China's southwestern Yunnan province to one of Vietnam's busiest seaports as part of China's Belt and Road Initiative.
Space travel from China possible by 2025
>> Traveling to space from China will be a reality as early as 2025 via CAS Space, a Beijing-based commercial rocket company, according to state media CGTN. A ticket to fly past the Kármán line, an imaginary boundary 100 kilometers above sea level that separates Earth's atmosphere and outer space, would cost less than half a million dollars.