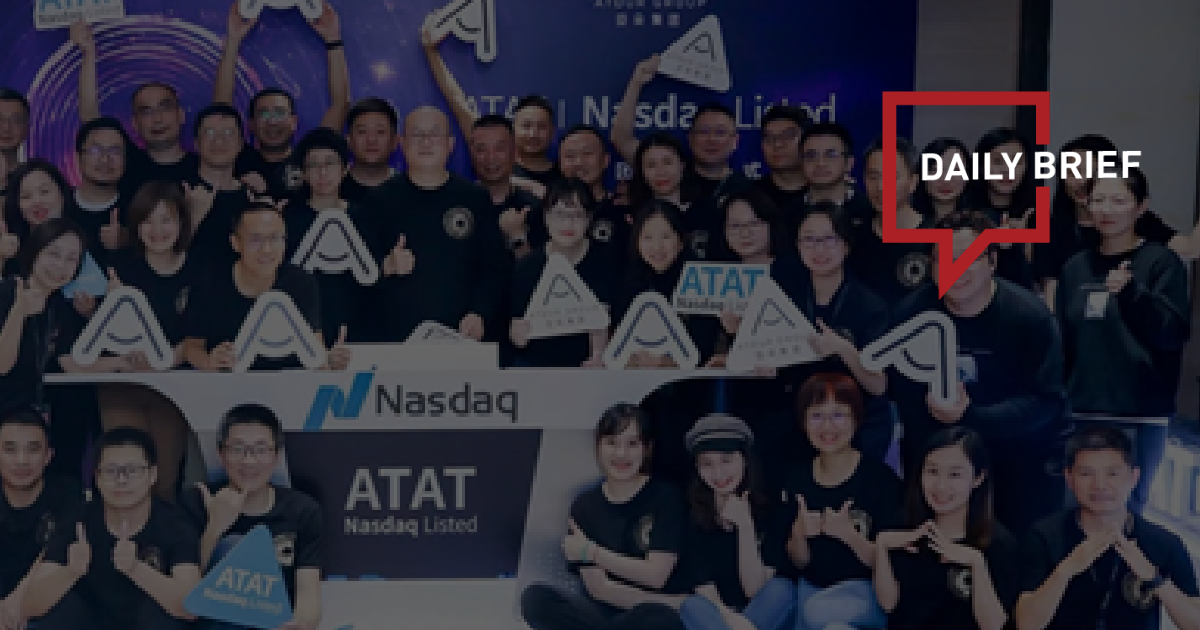 China shortens COVID quarantine times, eases flight curbs
>> China on Friday eased some of its COVID curbs, including shortening by two days quarantine times for close contacts of cases and for inbound travelers and scrapping a penalty on airlines that bring in infected passengers.
Oil futures: Brent up 2% as China eases Covid travel restrictions
>> Crude oil futures Friday extended the previous session's rebound as China indicated a significant step in relaxing Covid restrictions, while markets also continued to claw back the week's losses following the drop in US inflation figures.
Asian airlines welcome China's easing travel restrictions but no schedule changes expected
>> Asian airline executives have reacted positively to China's decision to ease inbound travel procedures, but said the announcement would not trigger immediate changes to their flight schedules.
"It is always encouraging to get updates like this, especially from China which is a big market for Malaysia. We are hopeful that the reopening momentum will continue," Izham Ismail, group CEO of Malaysia Airlines, told TTG Asia.
US hotels reel from China COVID curbs amid travel boom
>> US hotel operators expect more pain from China's strict COVID-19 lockdowns which have halted construction of some luxury properties and impeded travel to one of the world's key tourism markets. A large chunk of hotel operators' RevPAR, or revenue per available room, comes from China and companies have been working to expand their presence in the country, but abrupt COVID restrictions have impeded movement of labor and material. "These serial lockdowns have really cost us significantly," Hyatt Chief Executive Mark Samuel Hoplamazian said earlier this month.
Major hotel group Atour debuts on Nasdaq stock market
>> Chinese hotel operator Atour Lifestyle Holdings' American Depositary Shares jumped 17% following a $52M US initial public offering on Friday that priced at the lower end of the company's previously announced range.
Disney sees challenging situation in Shanghai Park with higher losses
>> The Walt Disney Company said its Parks, Experiences and Products segment posted record results, with revenues for the latest quarter increased 36% to USD 7.4 billion. The decrease at Shanghai Disney Resort was due to lower average ticket prices driven by a higher mix of annual passholder attendees in the current quarter as a result of COVID-19-related travel restrictions. The park is currently closed, and there is no visibility to a reopening date.
Casino operator Wynn delivers decent Q3 despite ongoing China pressures
>> Casino operator Wynn Resorts reported solid third-quarter results boosted by its US properties, even as its China operations continued to be squeezed by Beijing's strict Covid-19 measures. Its operations in Macao, China, remain held back by the government's zero-Covid policy, which is out of management's control.
Flights from Israel to 'China's Silicon Valley' to resume under strict COVID restrictions
>> Hainan Airlines announced that it would restart regular flights from Israel to Shenzhen, also dubbed the "Silicon Valley of China", to Israel. The Israel-Shenzhen flight route was operating regularly until it closed in 2020 following the outbreak of the COVID-19 pandemic.